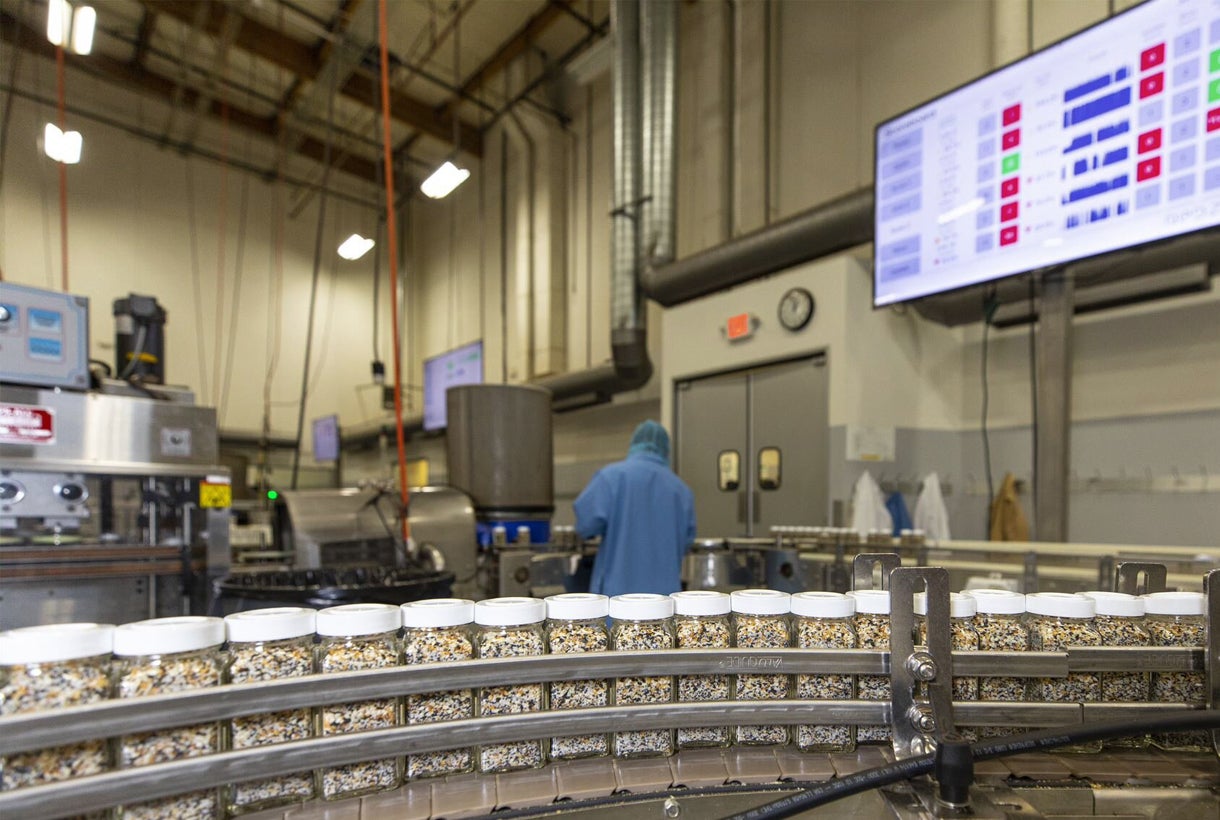 When the COVID-19 pandemic hit manufacturing, it quickly became clear the companies that would succeed would be companies that could pivot on a dime.
One of those companies is Plex customer Olde Thompson. Headquartered in Oxnard, California, the company is the world's largest manufacturer of salt and pepper mills and a leading manufacturer of private label and branded dry spices and seasonings. It offers a complete range of spice solutions, including spice racks, pepper mill and saltshakers, spice grinders, gourmet rubs, and accessories.
As the pandemic continued to spread earlier this year and forced some food and beverage companies to scale back their operations, Olde Thompson was well-positioned to excel, and even captured new customers.
"We are an essential business and have seen an explosion in growth over these past few months," said Marcus Merchant, IT director, Olde Thompson. "We had some foresight into ordering and keeping our stock levels, we utilized Plex DemandCaster Supply Chain Planning to do that."
Olde Thompson's ability to continue supporting customers as demand skyrocketed also led to new business. During the pandemic, Olde Thompson onboarded several new customers quickly and landed long-term contracts in the process.
"We had visibility into our supply chain that our competitors did not, which certainly gave us a leg up on bringing in new customers at a time when most companies could not," said Merchant.
With the majority of its office staff working remotely during the early stages of the pandemic, having a cloud solution meant a seamless transition that didn't slow down operations.
"Having an online portal available to manage our business was a big part of why were successful in bringing on new business during a time of uncertainty," said Merchant.
Outside of driving new customer wins, Olde Thompson is also learning how to capture and utilize data they pull from their machinery.
According to Merchant: "When we set up a job to run, the settings for the machine can go straight into the operator, taking away potential for human error while giving us a solid foundation to start the job."
Looking ahead at the next 24 months, Olde Thompson is committed to doubling down on data mining, examining trends, and reviewing how items are working (or not working) to improve their operations.
To read more about the success Olde Thompson is driving with smart technology – including freeing up $10 million in operating costs – check out the full story here.