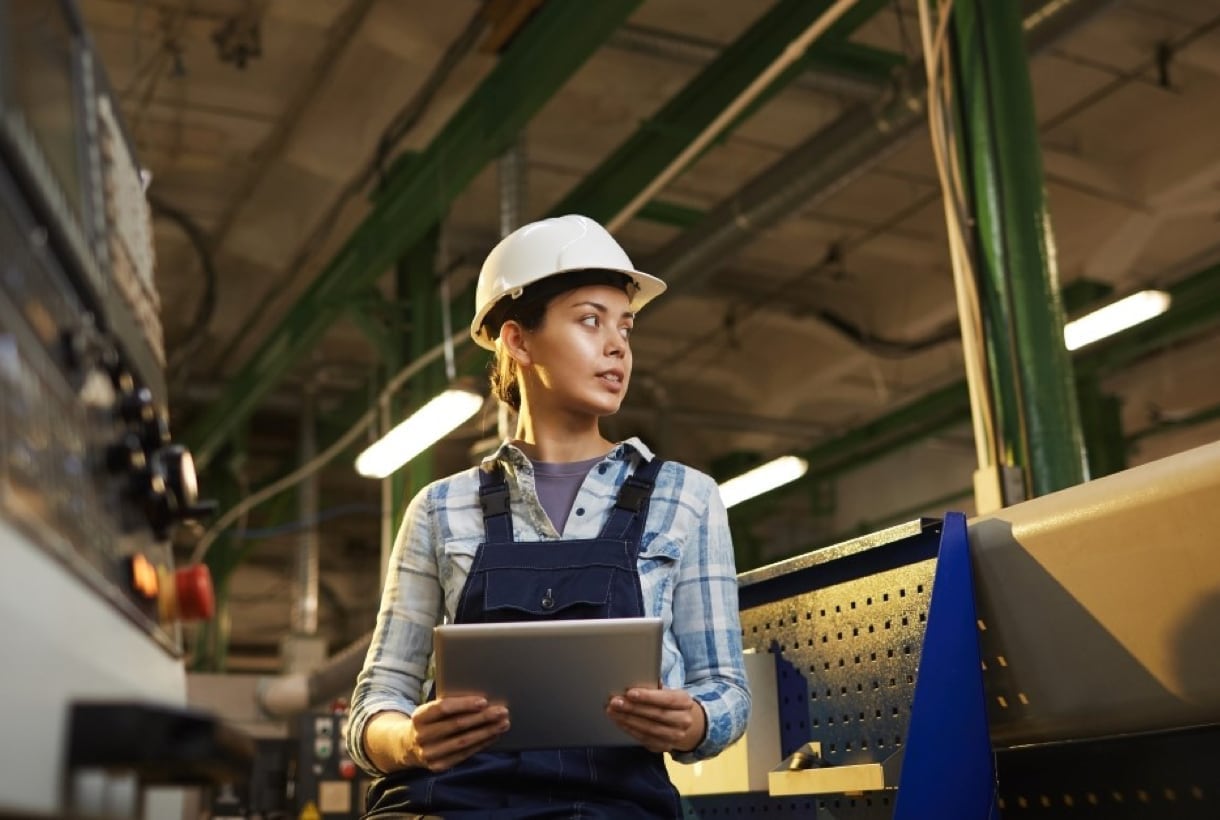 Global manufacturing data set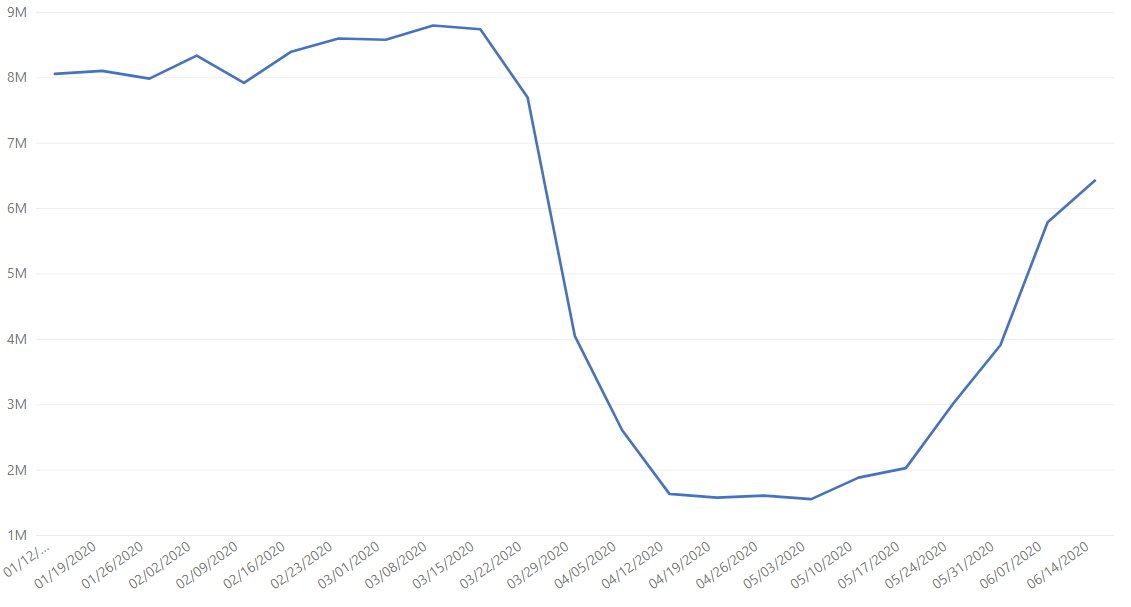 As of June 14, global manufacturing production is at 75% of pre-pandemic levels of activity after steadily increasing since early May. This consistent growth has led to increased financial confidence in manufacturers, with Raytheon, Boeing, and 3M being identified as Dow's biggest gainers the afternoon of June 15. However, this success is not consistent across all industries and regions. While the food and beverage industry has now reached nearly 100% of pre-pandemic rates of production, China's activity has hovered around 50% since early April.
Global food and beverage data set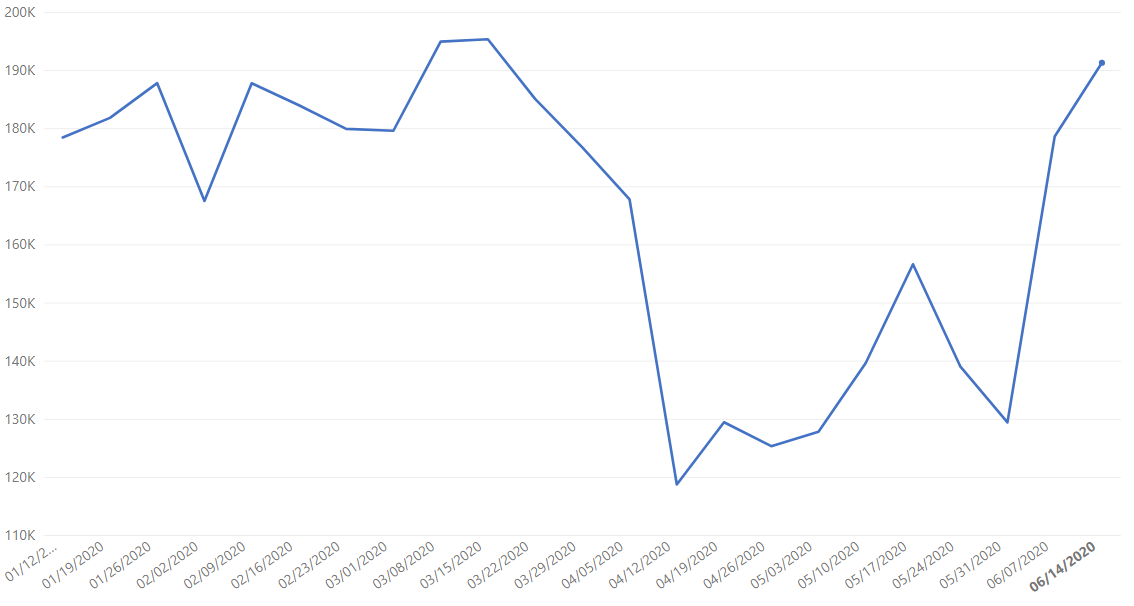 Anonymized individual food & beverage manufacturing data set (this chart compares the averge of pre-pandemic production output with production output in the last week)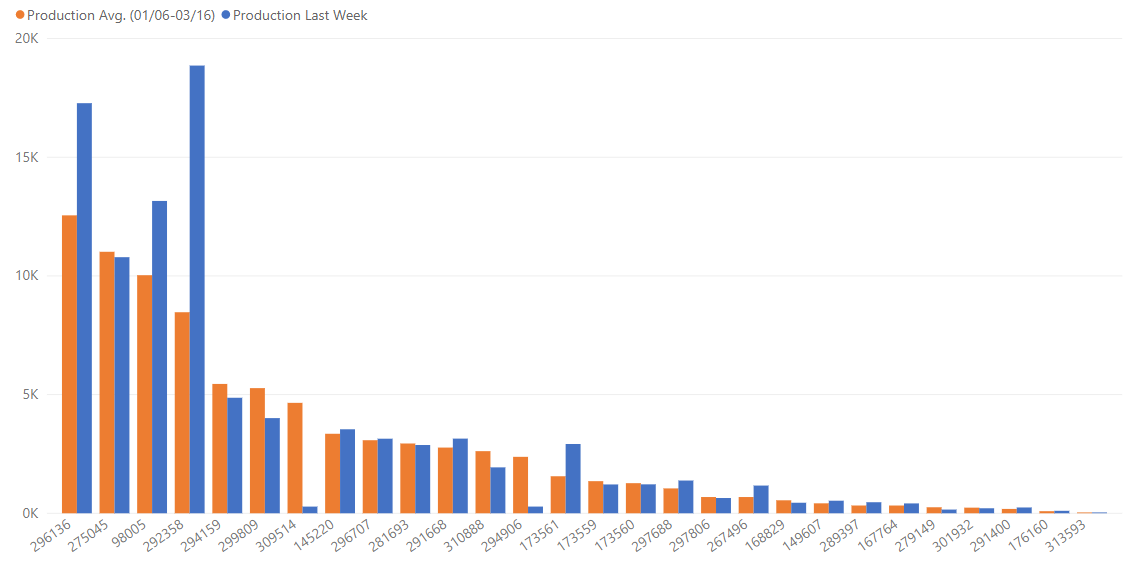 Food and beverage manufacturers globally are now at 97% of pre-COVID-19 levels of activity, with some individual organizations even exceeding pre-pandemic production rates. This growth could be attributed to global efforts to lift restrictions in regions where the spread of COVID-19 has slowed, which in turn has allowed previously shuttered restaurants to reopen leading to increased food orders. While concerns over food shortages remain, the Teamsters union reports through the LA Times that U.S.-based manufacturers that are making efforts to improve sanitation and build more robust safety procedures in their plants are seeing a "marked decline" in reported outbreaks.
China data set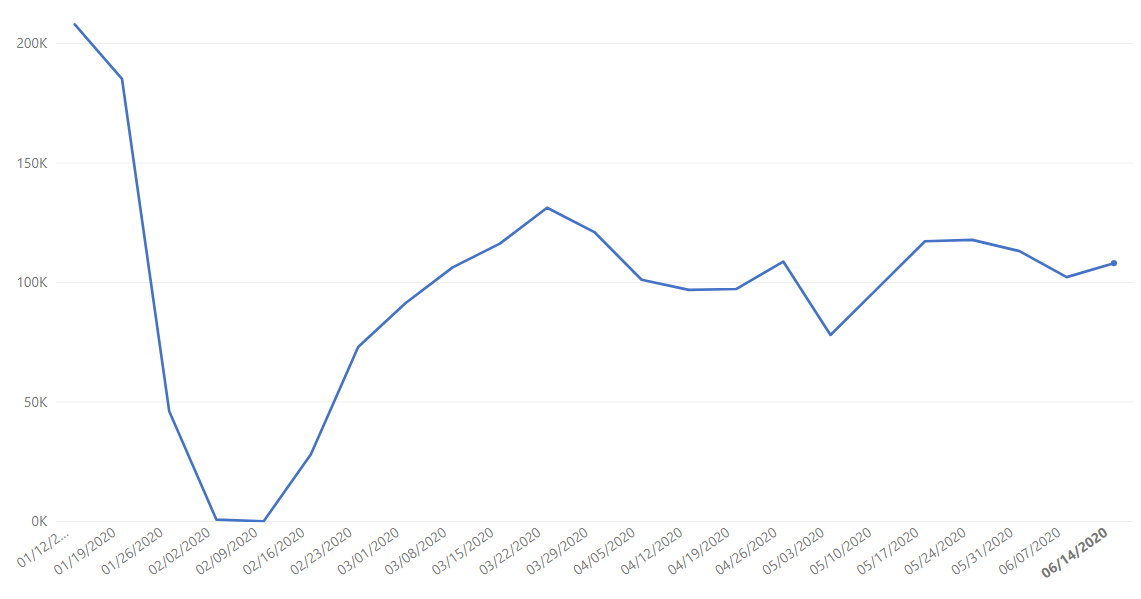 With China reporting that they experienced an industrial production recovery in May, our data shows that while local manufacturers saw a surge in activity in late winter, since the beginning of April in-country activity has hovered around 50% of pre-pandemic rates. This lowered rate of activity could reflect increased interest by major manufacturers to reduce risk across their supply chains by reshoring manufacturing activities, a trend that could continue given efforts from U.S. policymakers to explore a reshoring fund. Further complicating China's recovery could also be the resurgence of new cases of COVID-19 which were reported in Beijing last week. With the country reintroducing strict lockdown measures, it's likely that we'll see an impact to the manufacturing community as a result, prolonging the country's recovery.
Europe data set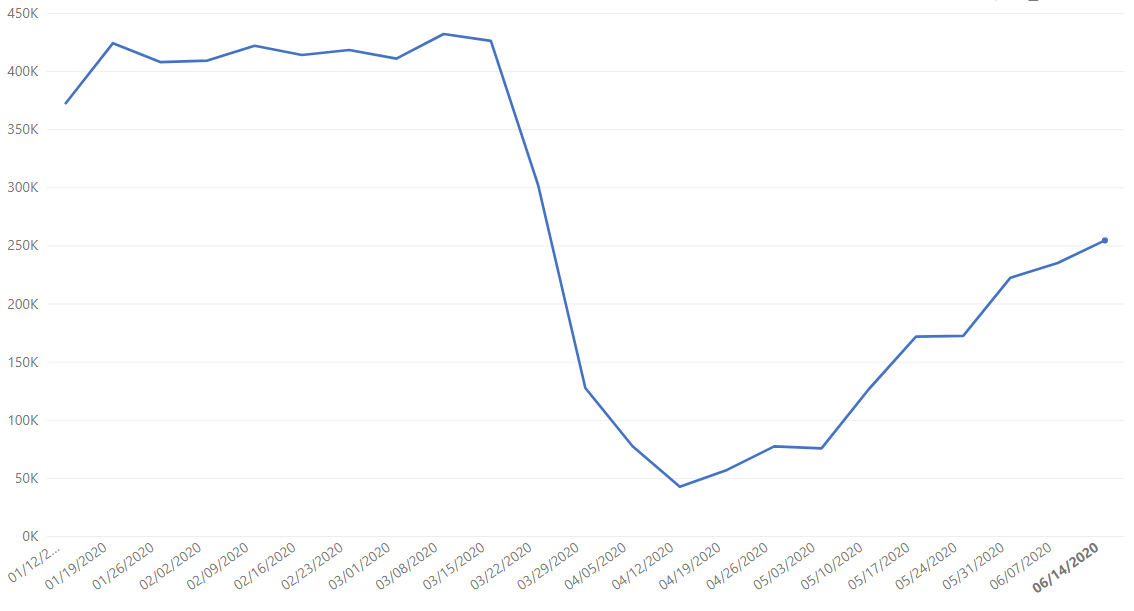 France, Germany, Italy, Spain data set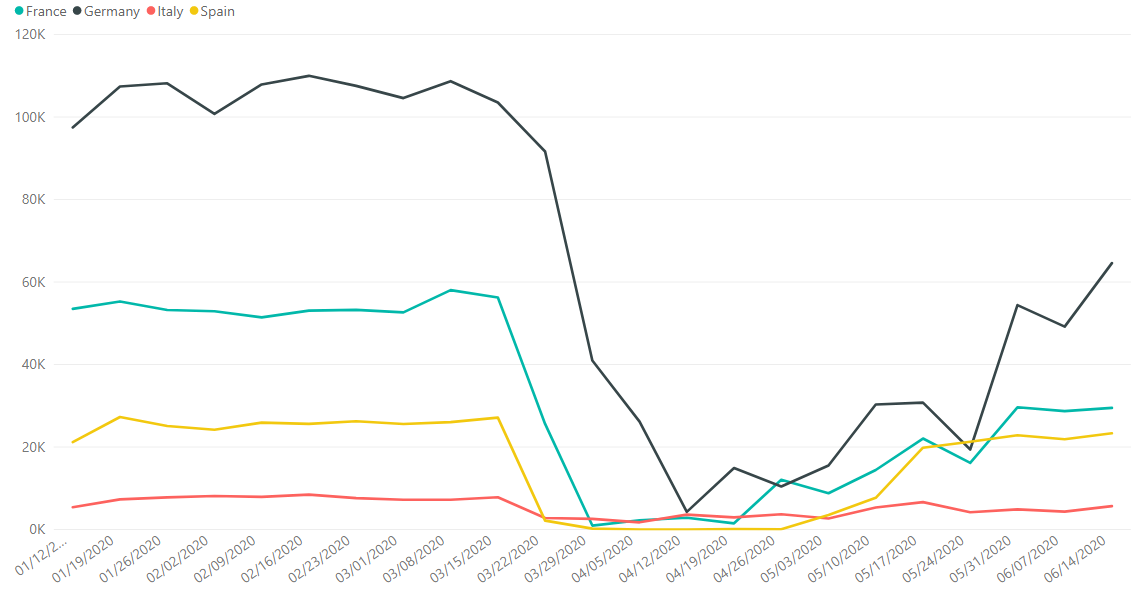 Similar to the U.S., Europe is also seeing a U-shaped recovery, though a slightly slower recovery pattern. The country is now producing at 59% of pre-pandemic rates. The Czech Republic and Germany are still seeing high levels of activity, and while overall production activity is lower in France, Italy, and Spain, all three also showed growth last week.
Future Outlook
While we have a lot of reason to be optimistic about the future of manufacturing and the broader economy, given week's latest data, it is a long road ahead. With China already seeing a resurgence of coronavirus cases, and more than a dozen U.S. states also seeing a rise in COVID-19 cases future growth could remain tempered by future outbreaks.
Details on the Data Source & How to Interpret Graphs
Plex Systems solutions are cloud-based, giving us access to 20 years of anonymized, compiled operational data from the approximately 700 manufacturers we serve. This group collectively runs 1,200 active production facilities in 29 countries, representing the aerospace, automotive, fabricated metals, food and beverage, industrial machinery, and plastics and rubber industries. For scale, in the fourth quarter of 2019 alone, this group together processed over 1.4 million shipments. Daily, they record upwards of 8 billion transactions (such as barcode scans, moved inventory, shipments, etc.).
Note this data reflects production transactions from January 1, 2020 to June 14, 2020. There is a margin of error of +/- 2%.