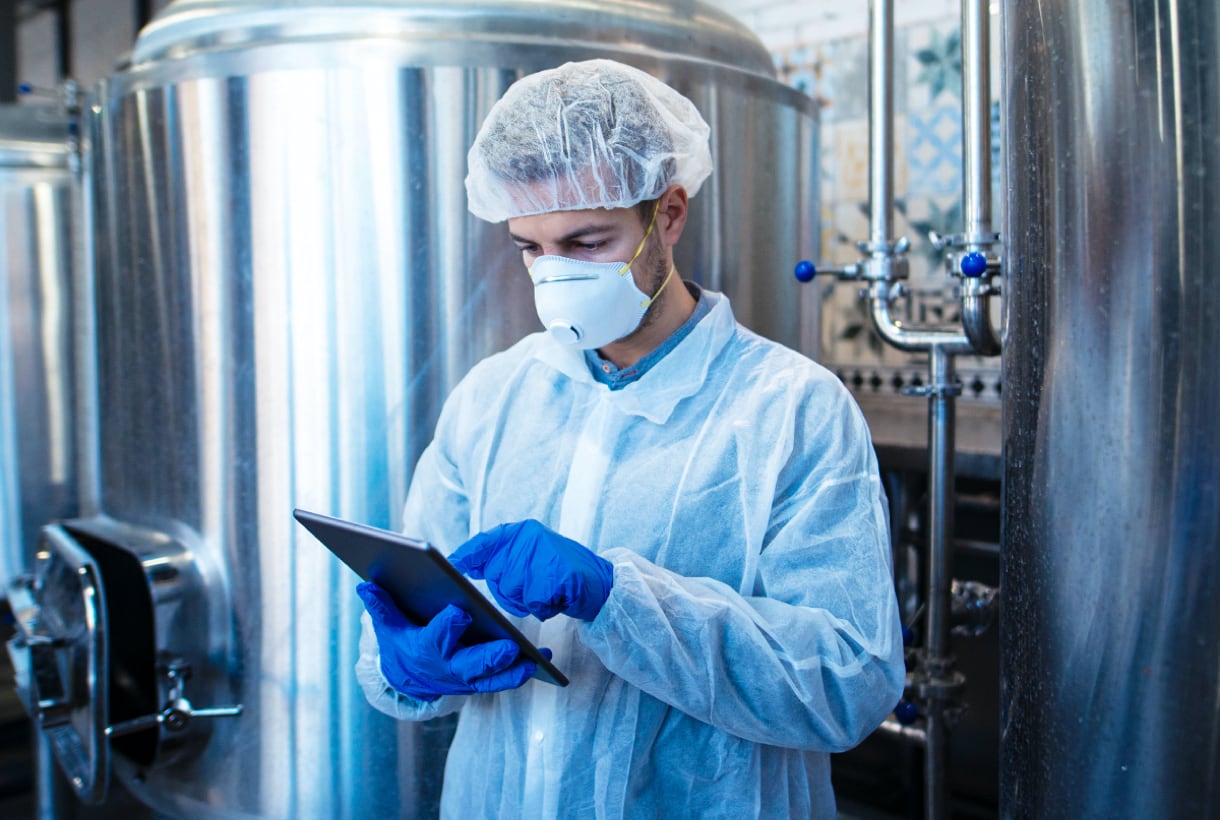 For food and beverage manufacturers, 2020 promises to be another year of change. As we head into a new decade, here are three consumer-led food and beverage industry trends that have the capacity to change the food and beverage manufacturing landscape.
1.     The Meat(less) Industry
A meatless hamburger sounds like something Jerry Seinfeld would have debated over coffee with George for an entire episode. Now, it's a reality.
The market value of meat substitutes in the United States is forecasted to reach nearly $30 billion by 2026 – reaching parity with the size of the meat and dairy industry.
This is due to changing consumer tastes, with plant-based foods, like the Burger King Impossible Whopper, gaining mainstream interest. There has also been a noticeable drop in dairy consumption, leading to two of the largest U.S. milk processors having to file for bankruptcy in the last few months.
But it's not all doom and gloom for meat and dairy farmers and processers. While this change in eating habits adds volatility, it's more nuanced. Instead of simply producing milk, some companies are diversifying their products to remain solvent, bringing to market popular diary-based dips, cheese, and butters.
The companies that can remain agile and proactive will stand to gain the most from this shift.
2.     Increase in Customization
Customers want to customize their purchases, if nothing else.
As this happens more and more, manufacturers will have to deal with new packaging requirements, shipping directly to the consumer, higher shipping costs, which will just add more cost to the fully-shipped product.
Coupled with more companies needing to ship directly to the customer – via entities like Amazon – there will be a need for private labeling that will likely mean more regulations to ship online.
This will lead to better and faster compliance as technology changes and the means by which they ship evolves.
3.     Cannabis
Just about everyone was talking about cannabis in 2019. It made headlines all over the country.
Even though the industry seems like the wild, wild, west, on the heels of business growth due to evolving marijuana laws, we expect to start to see the market retract in 2020, as some companies shutter operations similarly to how the craft beer industry eventually shrunk when choices ran rampant.
Regulations, while not heavily enforced right now, will be stricter, which will force cannabis manufacturers and processors to standardize, which will in turn case them to turn toward systems and tools to exercise greater operational control.
In short: more rules will rule the day and manufacturers who take the steps to prepare for that future will be left standing after that wild west dust settles.
Manufacturing in 2020 and beyond
Underscoring all of these trends is the key question: How can food and beverage manufacturers balance the requirements of the market, the industry, and the customer while maintaining and growing a profitable business?
For many manufacturers, digitizing their operations enables the kind of agility requires to adapt.
For more insights on how manufacturers have successfully made this business transformation, read how Hausbeck Pickles & Peppers grew from a home-based business in 1923 to a large-scale operation that today delivers 10 billion pickle slices per year to fast food giants such as Subway, Burger King, and Domino's Pizza.
This year promises much change for manufacturers. But if you know what's ahead and how to prepare for it, you can be assured of realizing a successful 2020.