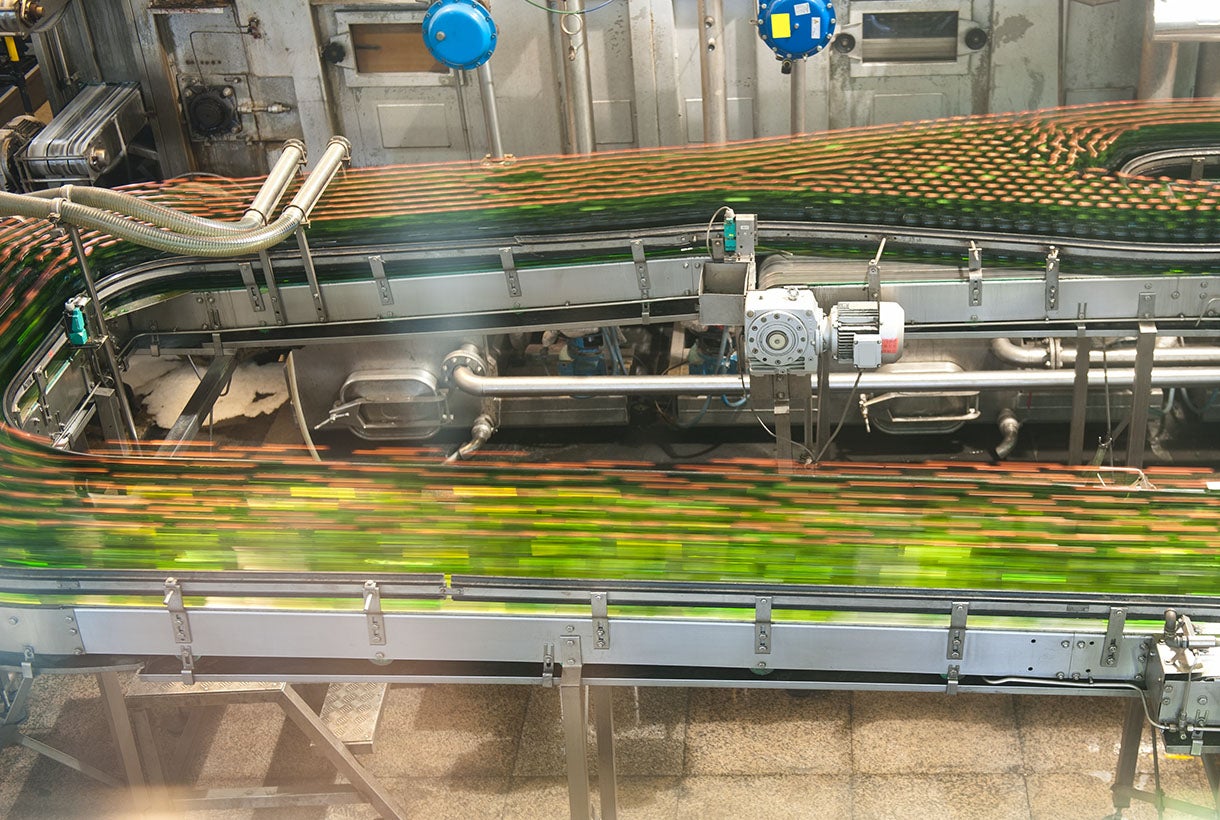 Despite COVID-19 spikes experienced in the U.S. and new outbreaks documented in China, production activity among manufacturers continues to climb, if at a slower paced than we tracked in June. This trend indicates that manufacturers may be becoming resilient to the day-to-day coronavirus-related challenges faced by the communities in which they serve and work.
Global data set, excluding U.S. and Canada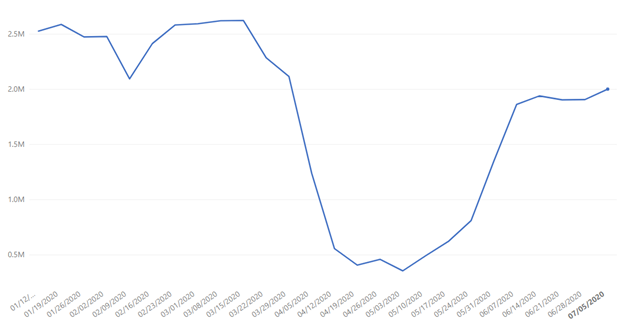 When excluding the U.S. and Canada (given businesses closed for Independence Day and Canada Day respectively and production dropped accordingly), manufacturers experienced a 5% increase in production in the last two weeks.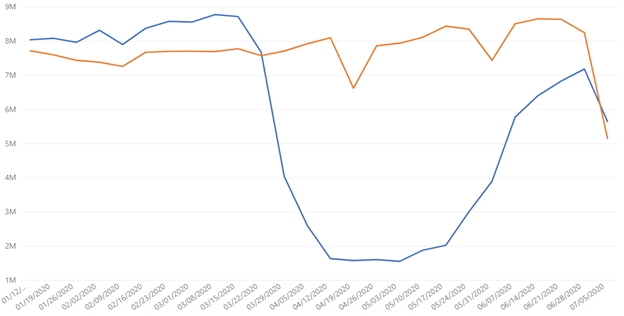 Even when including production activity seen in the U.S. and Canada, the dips that we saw this year are less severe than in 2019. This could indicate that predictions that manufacturers would skip their annual holiday shutdowns or slowdowns to catch up to coronavirus-related pent-up demand were somewhat realized. But that wasn't the same for all industries. For instance, while automakers ran at higher rates than last year because of stated plans to reduce the scope of their annual summer shutdowns to respond to increased market demand, food and beverage manufacturers experienced a significant drop in activity.
Europe data set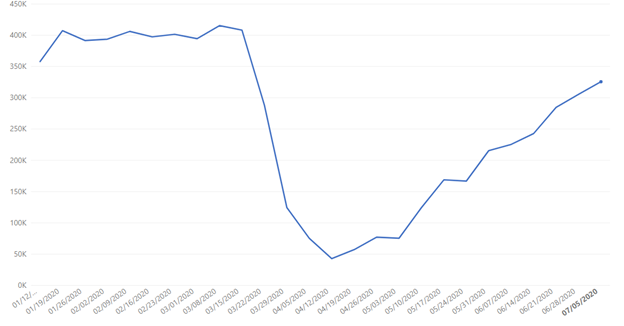 Europe is experiencing steady growth overall. France, the Czech Republic, Romania, and Germany all contributed to the uptick in activity. With many countries in Europe beginning to open their borders to summer travelers, we expect that European manufacturing growth will continue unhampered as long as demand remains. As of July 5, factories in Europe are producing at 78% of pre-COVID rates of activity.
China data set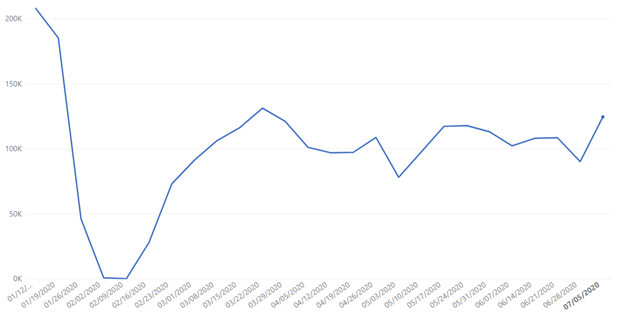 In China, we saw a recent spike in activity in the last week – the second-highest spike since mid-February. Current activity shows the country at 60% of pre-COVID rates of production. This may be short-lived, given the country's inconsistent recovery patterns, and continued uncertainty caused by ongoing trade discussions happening as recently as this week and continued efforts to incentivize reshoring to the U.S.
Future Outlook
Multiple reports released earlier this month show dramatic growth from May to June, indicating that the manufacturing industry's upward trend seen the first week of July is part of a larger positive trend.
IHS Markit reported that the U.S. PMI for manufacturing was 49.8 in June, up from 39.8 in May. ISM reported that U.S. PMI for manufacturing activity expanded slightly in June at 52.6, up from 43.1 in May. (More than 50 indicates market expansion, under 50 indicating contraction.)
Manufacturing job postings are also increasing since the beginning of the emergence of COVID-19, indicating a recovering industry. As reported by NAM's chief economist Chad Moutray, "there were 328,000 manufacturing job openings in May, up from 315,000 in April and improving for the second straight month after dropping to 310,000 postings in March."
While COVID-19 continues to impact the broader communities manufacturers live in, work, and serve, we have reason to believe that the steps put in place to maintain the health and safety of manufacturing workers are proving effective, and will insulate the industry from future coronavirus-related turbulence.
Details on the Data Source & How to Interpret Graphs
Plex Systems solutions are cloud-based, giving us access to 20 years of anonymized, compiled operational data from the approximately 700 manufacturers we serve. This group collectively runs 1,200 active production facilities in 29 countries, representing the aerospace, automotive, fabricated metals, food and beverage, industrial machinery, and plastics and rubber industries. For scale, in the fourth quarter of 2019 alone, this group together processed over 1.4 million shipments. Daily, they record upwards of 8 billion transactions (such as barcode scans, moved inventory, shipments, etc.). Note this data reflects production transactions from January 1, 2020 to July 5, 2020. There is a margin of error of +/- 2%.