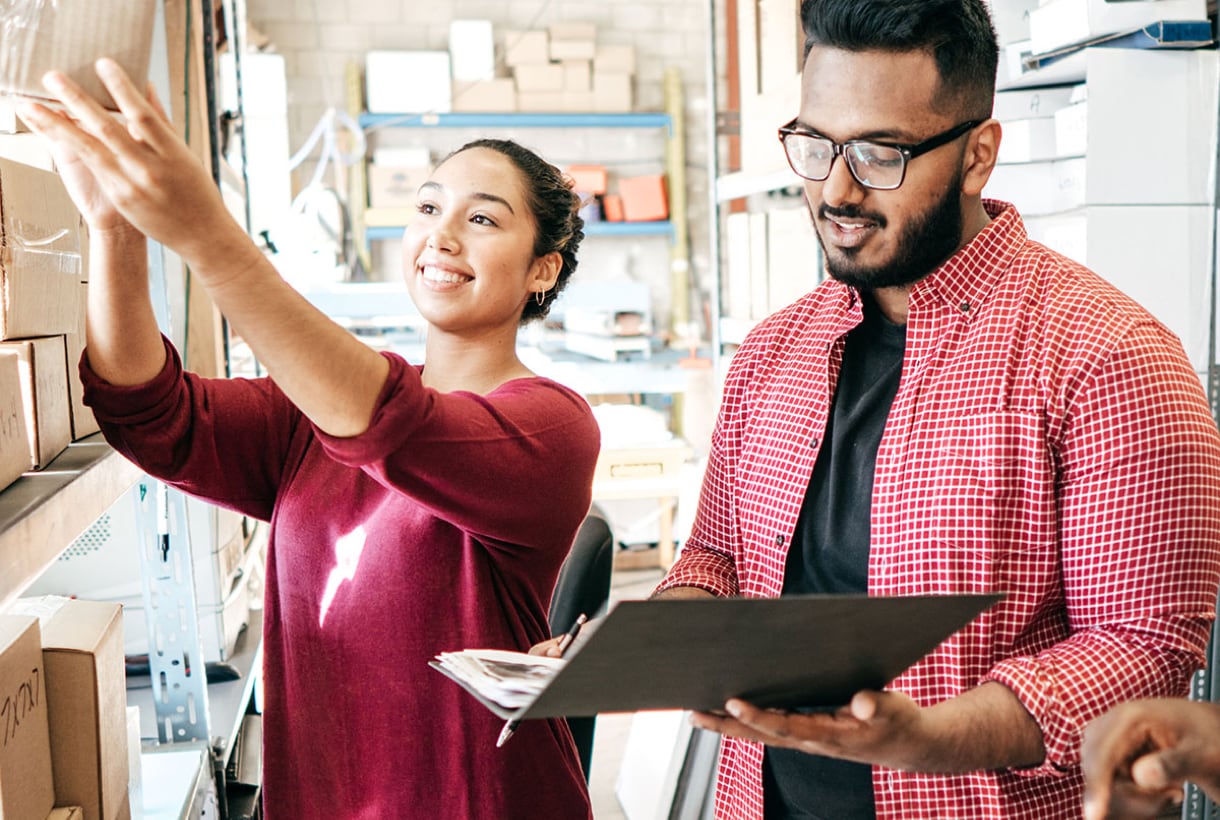 Manufacturers in Canada are often the primary recipients for government funding, as manufacturing grants tend to be more widely available than for any other industry segment, making industrial companies well-aligned to access financial incentives. Regardless of the project seeking funding, business owners need numerous resources — people, time, and money — to come together in order to reach their end goals, so it's important to know which programs are available, and how to successfully capitalize on these funds. For manufacturers pursuing an ERP, MES or IIoT, having an understanding of the resources available to you can help you better understand the adoption and implementation journey ahead.
Is Your Business Ready to Access Government Funding?
Before diving headfirst into government grants, it's important to keep in mind the reasons why your business should access funding. If you're not entirely sure whether you need to do a project, or if you don't have your technology sourced, you can still become aware of the funding landscape, but may not be able to submit an application just yet.
Organizations that are new to government funding may want to do some information gathering about the best programs for their industry, whether it be automotive suppliers, food and beverage manufacturers, fabricated metal processors, etc. A specialized funding consultant can also help firms sort out timelines for applications, as well as project scoping and eligibility criteria, and let management know when new programs have opened.
It's important for businesses seeking government funding to understand that funding often moves forward, not backwards. A big part of the funding landscape relates to retroactive spending. A few programs will approve costs that have been incurred before the application was submitted, but many do not. Furthermore, some programs will cover deposits (on equipment costs, for example) incurred prior to approval, but others may not. Therefore, if a company has already begun spending, those costs might not be eligible for coverage under SME grant funding.
Align Canadian Government Funding Programs with Strategic Growth Projects
Whether your business is new to funding or has an eligible project today, leaders should be aware of manufacturing grants and loans that can support top growth initiatives such as technology adoption, research and development, and training projects. We've highlighted several programs to take note of:
FedDev Ontario Business Scale-up and Productivity (BSP) Program
Overview: The FedDev Ontario Business Scale-up and Productivity (BSP) program was created to help businesses adopt, adapt, and commercialize innovative technologies that have a significant impact on productivity. The equipment funding incentive places a direct focus on using technology to grow southern Ontario businesses so that they can compete more effectively with international firms.
Amount: The Business Scale-up and Productivity Program provides business expansion loans of up to 35% of project costs to a maximum $10 million.
Timeline: Southern Ontario businesses can apply for BSP throughout the year. This is different from most programs, since there is no official deadline. Instead, companies should submit their application in relation to their project start date.
Canada-Ontario Job Grant
Overview: The Canada-Ontario Job Grant (COJG) is used to reduce the costs of third-party employee training programs. It offers non-repayable grants to improve the quality and frequency of training, while also enabling employers to provide training for a greater number of employees. This includes current employees and new hires that the company is able to take on as a result of training.
Amount: Depending on the number of employees, businesses may be able to access up to $15,000/trainee.
Timeline: Popular training topics include soft skills training such as ERP and CRM system modules, technical skills training, and business development training. Programs must only be started after acceptance into the COJG program. In most cases, applications are approved within 2-4 weeks of submission.
Industrial Research Assistance Program (IRAP)
Overview: The Industrial Research Assistance Program (IRAP) is a Canadian government funding program designed to accelerate the research and development projects of Canadian innovators. Businesses who are developing and implementing process improvements are the primary targets to receive research funding contributions through IRAP, however, large-scale technology adoption projects that lead to new capabilities are also considered.
Amount: Successful applicants may receive contributions of up to 60-80% of internal technical labour and subcontractor expenses.
Timeline: Projects are to be carried out between April 1 and March 31 of every year. Single-year projects must fall within that timeline but there is potential for larger projects to span 12+ months.
Free Resources to Be Proactive with Government Funding
It's key that organizational leaders are aware of the current funding programs available to them. Developing and executing a strategic government funding plan starts by identifying grants and loans that could support your business' upcoming projects. This is the first area where most companies could benefit from partnering with a grant writing and consulting firm like Mentor Works; businesses can tap into our pool of resources to identify funding programs worth applying to. Our team of Government Funding Planners™ can also support this matchmaking process, saving you time to focus on running your business.
Canadian manufacturers interested in learning more about technologies that have transformed the industry, as well as government funding to subsidize related costs, can sign up for one of our upcoming free webinars. Receive a deep dive into Canadian small business grants and how funding can help companies take advantage of advanced technologies.