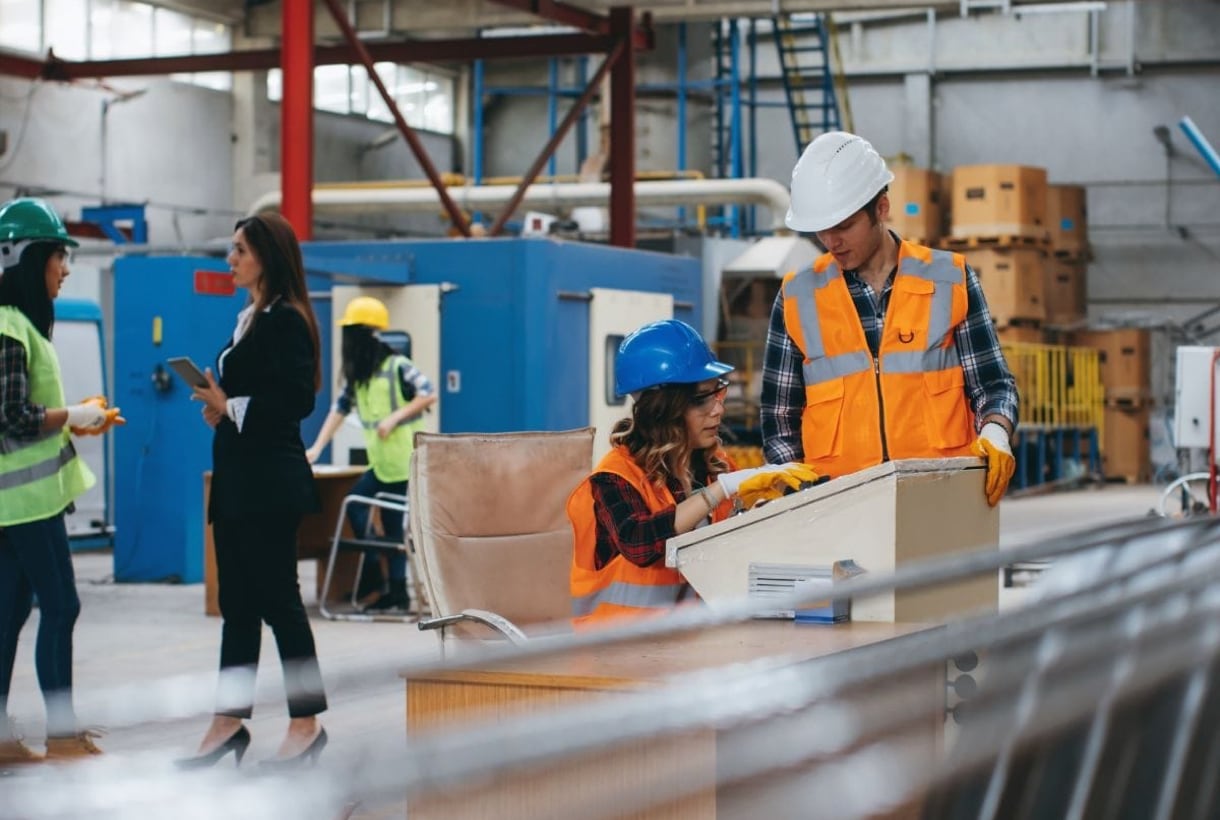 The Canadian Manufacturing industry is undergoing significant change. Caused in part by new competitive pressures from globalization, an aging workforce, and aging production technologies, Canadian manufacturers are looking at new ways to innovate their key manufacturing processes to help sustain and improve their position in the global market.
Changes within the Canadian manufacturing industry tend to be focused on addressing two main operational inefficiencies: (1) manufacturing process and (2) manufacturing cost. Addressing both challenges has led to widespread adoption of new technologies and advancements within manufacturing management. This is leading to innovation in new production technologies, and optimizations of key manufacturing processes.
ADVANCED MANUFACTURING MANAGEMENT: TECHNOLOGY ADOPTION
Across the Canadian manufacturing landscape, we're seeing the same trends. Companies are making substantial investments in new production equipment, optimization of manufacturing processes, and upskilling of their workforce. To reduce manufacturing costs, improve productivity, and enhance their competitive standing in the global market, Canadian product manufacturers are investing in innovation. Two key technologies that we are seeing throughout the industry are robotic automation and advanced software systems to support operations. These two trends signal wider trends within the industry towards automation adoption and overall production management improvements.
As competition is increasing and firms are pushing to reduce production costs and drive efficiencies throughout their business, we expect to see an increasing reliance on advanced Enterprise Resource Planning (ERP) and Manufacturing Execution System (MES) tools, such as the Plex Manufacturing Cloud, that help firms to better understand their operations, automate processes, and make their firms more efficient overall. A manufacturing system of record provides firms with several critical advantages, including business intelligence and analytics capabilities, process automations, and reduced reliance on manual inputs for processes and tasks.
As technology adoption has increased in the Canadian manufacturing industry, we've also seen the rise of employee training and upskilling. Introduction of these technologies can be disruptive to a firm if their team is not properly trained and supported through implementation.
MANAGING THE SKILL GAP IN NEW PRODUCTION TECHNOLOGY
One of the biggest concerns we hear from Canadian manufacturers is that they are anxious about the time and cost of deploying advanced technologies. In spite of the benefits the system will provide, there's worry that implementation won't be smooth, and the system won't be properly utilized.
To gain the efficiency and productivity benefits that an ERP can provide, a company's workforce needs to be trained to adopt the technology. This means that companies need to ensure their team is receiving effective training in the early days to ensure best practices are adopted and the tools are being used properly. While implementation represents the single largest opportunity for training, companies are also investing in training over time to ensure their team is fully utilizing the system and new system uses are adopted as features are deployed.
GOVERNMENT FUNDING FOR THE CANADA MANUFACTURING INDUSTRY
The Canadian government has identified the need to upskill workers and reduce the skills gap in the workforce. They have responded by launching business subsidies, such as training grants and other funding opportunities that help reduce the costs of software deployment and team upskilling.
This helps businesses both implement new technologies and enable their team to leverage these new tools to improve their effectiveness. Programs such as the Canada-Ontario Job Grant (COJG) can help Canadian manufacturers subsidize the training costs of upskilling their team to ensure they have the latest skills and are able to utilize advanced technologies.
Further, as they expand their company and bring on new employees, they can utilize hiring grants and wage subsides to maximize the return on their investment. These wage subsidies often cover up to 50% of a new hire's salary for a period of time, indirectly offsetting training and onboarding costs to get the new employee comfortable with the business' key manufacturing processes.
While training and hiring grants are the most immediate opportunities related to new technology adoption and deployment, Canadian manufacturers are able to secure funding for a number of initiatives that support their growth and expansion. Our team helps companies understand the funding landscape and optimize their potential funding return.
Interested in learning about technologies that have transformed Canadian manufacturers, as well as government funding to subsidize related costs? Canadian manufacturers can sign up for our upcoming free webinar on Thursday, August 22 at 12 p.m. ET to learn more about Canadian Small Business Grants and how funding can help companies take advantage of advanced technologies, such as the Plex Manufacturing Cloud.
Sign up now to participate in this free, one-hour webinar.