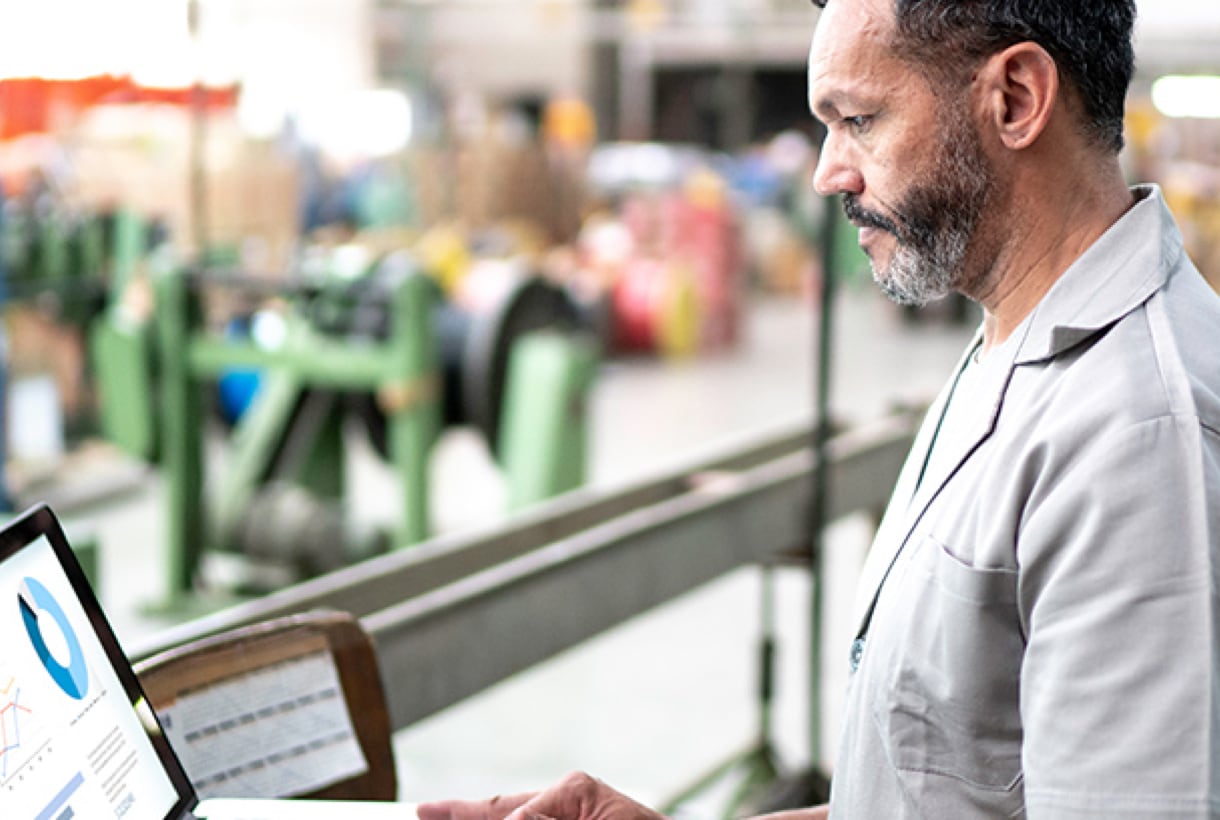 In today's volatile global environment, manufacturers around the world being tasked with adapting to fluctuating supply chain demands, meeting new regulatory requirements and addressing shifting customer needs – all while protecting the health and safety of their workers.
Now more than ever, manufacturing leaders are leaning on each other to solve problems, share best practices and adapt their strategies in order to cope with the COVID-19 crisis. Last week, Plex Systems hosted a webinar featuring a panel of seasoned manufacturing experts, including: Tareq Falah, vice president of IT/IS at Creative Foam, Paul Wright, CIO and senior vice president of IT at Accuride Corporation, and David Klotz, president of the Precision Metalforming Association.
Here are some ways they are addressing the pandemic from two different viewpoints. First, the immediate impacts, which include the changes they are experiencing in product demand; how they are managing business continuity; and best practices for addressing cybersecurity concerns.
And second, how they to plan to address the long-term ramifications of this disruption, including the panelists' predictions around a potential surge in reshoring, the need for changing technology strategies and permanent shifts in workforce culture.
Creative Foam: Traditionally a transportation-focused manufacturer, Creative Foam has seen a surge in demand from the healthcare industry for personal protective equipment (PPE). While this was not on their annual forecast, the company has found that by taking a collaborative approach with these healthcare customers, they have been able to quickly pivot to producing much-needed facemasks. From a business continuity standpoint, Tareq Falah credits his team's communication skills and their comfort with Cloud-based tools, like Microsoft Teams and Plex's Smart Manufacturing Platform, with keeping business running smoothly. Tareq also noted that by leveraging Plex's "rock-solid" cloud ERP capabilities, they don't need to worry about having people in the buildings to secure the infrastructure and employees can simply access the system via web and mobile portals.
Accuride Corporation: Accuride is a global manufacturer of steel and aluminum wheels for the heavy trucking industry. The company has been entrenched in COVID-19 response activities since January due to its facilities located in China. Due to the importance of the trucking industry in maintaining critical supply chains, Accuride's business has been deemed essential and is therefore continuing to work in many regions to meet the demand. In addition to working closely with local government officials to adopt strict safety protocols in its facilities, Paul Wright notes that Accuride has enabled a huge portion of its workforce to shift to working from home, heavily leveraging cloud-based tools to keep things moving forward. A data-based organization to the core, Accuride's IT team noted that, prior to the COVID-19 crisis, the company averaged 1500 messages, 36 calls and 17 online meetings per day on Microsoft Teams. Today, the company averages 7000 messages, 200 calls and 89 online meetings per day.
Precision Metalforming Association: On the other side of the coin are industry organizations like the Precision Metalforming Association (PMA), which advocates for and provides critical support to manufacturers, including supporting lobbying efforts on political issues and providing educational resources to its members. From a trend-perspective, David Klotz noted that PMA's members are currently at about 50-75% manufacturing capacity but are starting to see a pickup in quoting to meet growing healthcare demand as well as potential reshoring due to a desire to bring production back to the U.S.
Hear more of the panelists' timely perspectives on the global state of manufacturing in the full webinar: Insights and Updates: COVID-19's Impact on Manufacturing.