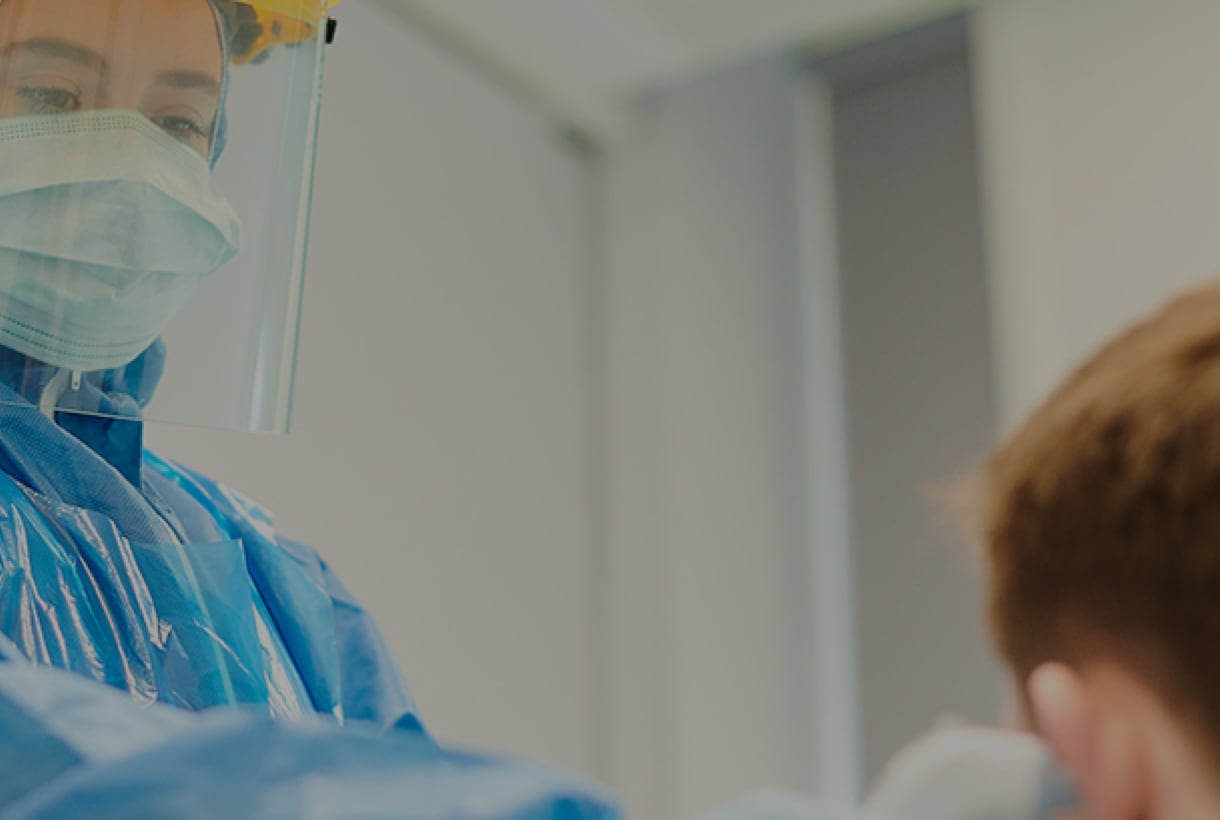 Medical device manufacturers like Okay Industries are finding ways to support healthcare individuals and industries by becoming more creative and resourceful.
Plex customer Okay Industries, based in New Britain, Connecticut, makes parts for pacemakers, defibrillators and endoscopic surgical instruments. When the call for PPE went out, the company's leadership was able to quickly mobilize its business and resources to produce much-needed face shields for healthcare workers – at scale. This effort means that instead of creating a few hundred, they would be able to create thousands of masks.
The plan came together with a four-page guide, a few phone calls, and a high school gymnasium. Okay Industries shared with the Hartford Courant:
"I take a look at the situation that we are at right now, it's kind of like being at war," said Jason M. Howey, president and chief executive of the company that makes parts for pacemakers, defibrillators and endoscopic surgical instruments. "We just can't see the enemy. You think about how you can mobilize."
Howey, who is a board member of Hartford HealthCare's central region, said he'd seen an email from the John Hopkins Health System in Baltimore that outlined in four pages how to make a face shield. Okay Industries had never made face shields before, but they are not "overly complex" to assemble, he said.
"It's material that you can buy readily out in the open market and then develop a process to do it in a way that's effective," Howey said. "From our standpoint, Okay Industries can do the assembly plan and logistics and shipping."
But the plan would require funding — and a place to set up a temporary assembly line.
For funding, Howey turned to the Community Foundation of Greater New Britain and is now in discussion for funding of between $25,000 and $30,000 for the project. Each face shield costs about $2.50 in materials. For an assembly line, Howey secured the backing of the New Britain school system to temporarily use the gym at the high school.
"We also have to take care of everything from making sure people are washing their hands when they come in to how do we sanitize each area and doing the layout of the assembly line so there are at least six feet between each station.
Howey said he expects to have 20 prototypes by Tuesday, which will have to be reviewed by Hartford HealthCare. He expects the funding would help produce 10,000 face shields, and he estimates thousands could be made a day.
"It's not difficult," Howey said. "We need people — hands and a willingness to do it."
Read more about Okay Industries' efforts, and the efforts of other medical device manufacturers, here.