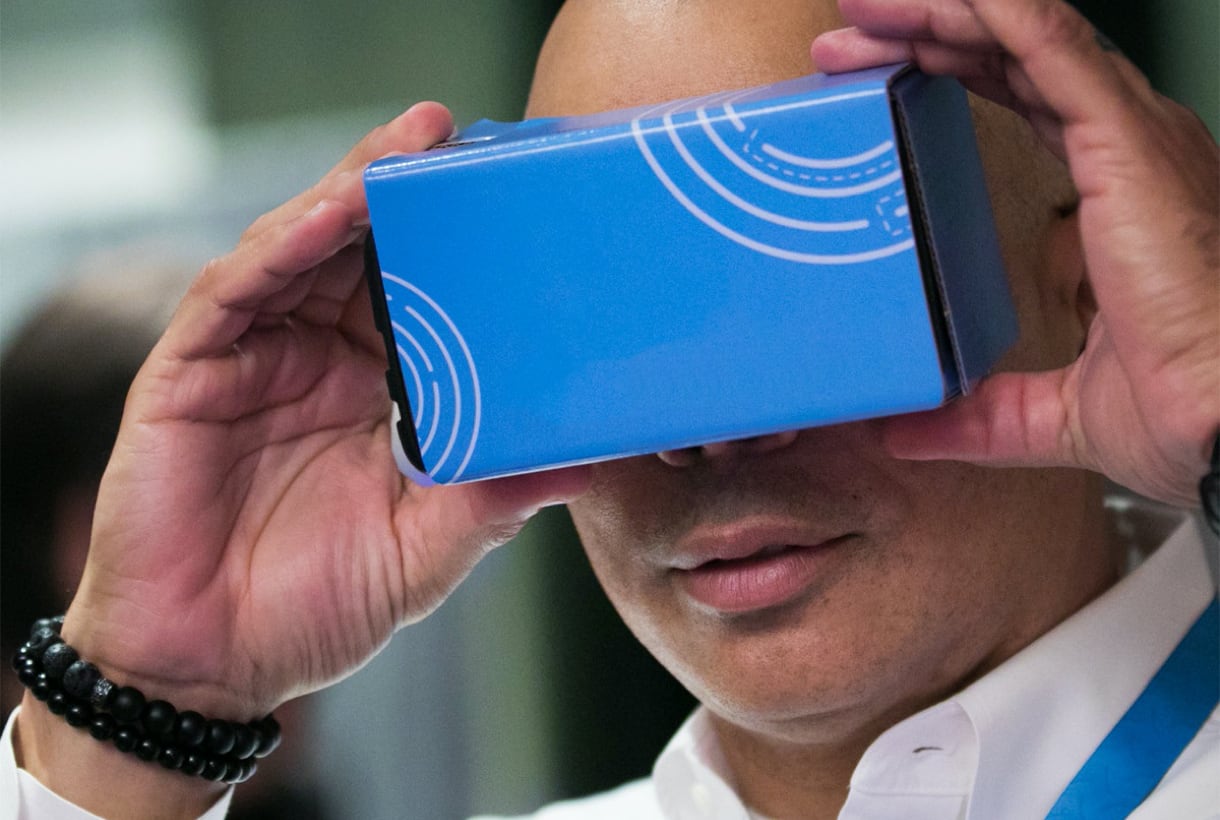 At this year's PowerPlex 2017, participants were abuzz with ideas about where new technologies and emerging market trends will take them. I attended keynotes and break-out sessions and had the opportunity to talk one-on-one with individuals who "make things." In doing so, I identified several common themes that provide insight into where manufacturing is headed and how customers will get there.
Get Connected
In conversations with Plex customers and prospects, many had selected Plex or were considering Plex because it is a comprehensive, connected manufacturing system that facilitates communication and data sharing. In many cases, Plex replaced multiple ERP systems and homegrown custom applications. Members of the Plex community embrace the "shop floor to top floor" scope of the Plex Manufacturing Cloud, and the ability to connect to both suppliers and customers is a key benefit. With Plex portals, each organization's customers have visibility into where products are in the process, and suppliers can see in advance when additional shipments of raw materials may be needed, for example.
This "connectedness" improves agility and enables manufacturers to be more responsive to customer needs. One prospect at PowerPlex, whose company is a leading global supplier of lightweighting, noise and vibration solutions to the automotive industry, shared his impressions after working with Plex at a former employer. He believes a Plex solution will enable his organization to sell to larger automotive companies, such as Honda and Ford Motor Company, who are becoming increasingly demanding of their suppliers. Because Plex is an end-to-end closed loop solution, the platform can easily and quickly adapt to changing customer needs. The prospect also pointed out that because of Plex's close relationship with large automobile manufacturing companies, many supplier requirements are already built into the Plex system.
Embrace the Cloud
The majority of conference attendees have embraced the cloud and software-as-a-service (SaaS) model. By making the cloud decision, selecting Plex is, in many cases, a foregone conclusion. While other ERP solution providers may be adapting their products to work in the cloud, Plex was "born in the cloud" and has the benefit of years of experience. With a cloud solution, there are no issues with versions or upgrades – everyone is running the same version of software. In addition, a cloud solution can easily scale as the business grows, and new facilities can be rolled out in weeks rather than months. But one of most common reasons for selecting a cloud-based solution is that it enables these "makers of things" to focus on making things. Instead of spending valuable time and resources on lengthy implementations, integration, and software fixes and upgrades – customers can concentrate on their core competency to make better products.
Judy Nagy, General Manager at North American Lighting, a Tier 1 automotive supplier and current Plex user, says she spent "more time evaluating ERP systems than implementing Plex." Nagy selected a cloud solution because she "didn't want IT to be a core competency" and because Plex is a true cloud company.
Explore Mobility Solutions
Android, iOS and other mobile devices on the shop floor increase efficiency and improve productivity. Of interest to attendees are solutions that are "hands-free" and incorporate audio and haptic feedback. These solutions help employees make better, more informed decisions in real-time.
Wearables, (Google Glass or Microsoft HoloLens, for example) are potentially a game-changer on the shop floor. Jeffrey Jacobsen, Senior Advisor to the CEO at Kopin Corporation, a leader in mobile and wearable technology, shared his thoughts on the future of wearables. In his opinion, wearables are ideal for knowledge transfer and on-the job training, in addition to the efficiency benefits. Kopin worked with Verizon on customer field trails from 2013-2015 and discovered that using wearables can reduce training time by as much as 30 percent, while also providing 22 percent higher accuracy and 30 percent faster maintenance.
Collect and Analyze Data
Finally, data and analytics are also a hot topic at this year's Plex. Connected Manufacturing, IIoT, and cloud enable the collection of all sorts of data – sensor data from smart devices, customer information, market and sales data, financials and much more – that can be used to produce historical or real-time reports. This data can be analyzed to support preventative maintenance, generate compliance reports, improve quality, or to identify under-performing products.
Emily Tomaine, Quality Manager at US Hydration, a contract beverage manufacturer, rolled out all Plex modules in August of 2016. The company uses IntelliPlex to track metrics to produce automated reports and to display information in real-time on dashboards. By collecting data on bottle weights, the company was able to track filling accuracy to 99-100 percent.
Final Thoughts
Plex customers are already benefitting from a connected, cloud-based solution. In many cases, they have replaced multiple ERP systems with one solution that provides a single source of truth and a platform that fosters collaboration and increases productivity and agility. Mobile devices on the shop floor enable workers to do their jobs more efficiently. And best of all, Plex customers are able to take all of the data that is collected in this connected environment and use it to make more innovative products that will keep them ahead of the competition. For Plex customers, the Future is Now.