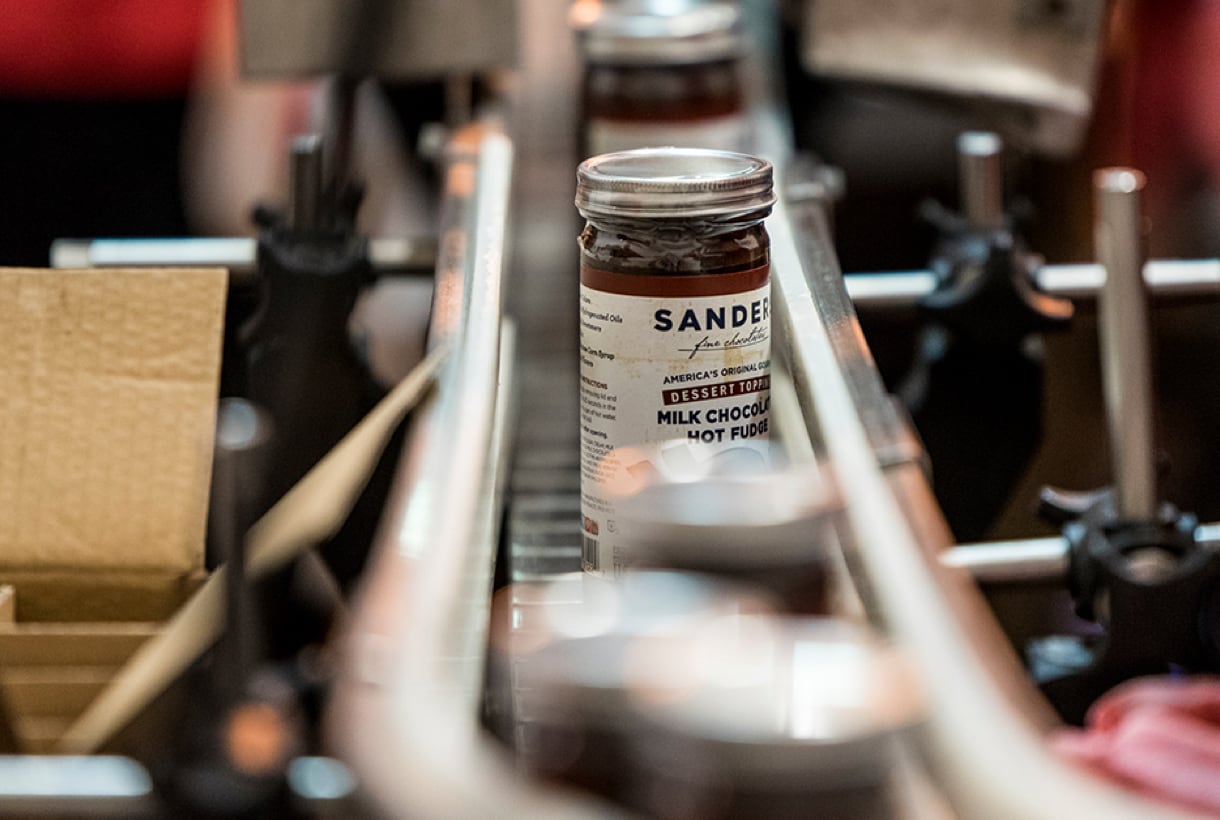 In these trying times, please know that we are…you know what? Is anyone else sick of hearing companies talk about "these trying times"?
Every commercial and every social post, it seems, while meant to convey a sense of comfort, is constantly reminding you that we are battling an invisible enemy and is starting to do the opposite.
Let's stop that. We're not here to talk down to you. In fact, let's focus on the positive.
PowerPlex was a successful and, dare we say, uplifting event, even in a virtual setting. Our speakers and sessions covered topics that mattered to you and your manufacturing business, and we learned a lot over the course of the three days.
Here are some of the biggest takeaways that resonated with us and we think will resonate with you as you look toward your future.
Manufacturing is more agile than you think
The manufacturing industry isn't taking this global pandemic lying down.
While certain regulations and rules have forced us to adapt and pivot, we are seeing incredible resiliency and a desire to innovate, and we know our customers and the industry at large are still optimistic about the future.
As our CEO Bill Berutti explained during the day two keynote: those manufacturers who had contingency plans in place for situations like this executed them smoothly, demonstrating the value and importance of having those plans in place before they are needed.
The manufacturing industry is going to bounce back in a big way.
Food and beverage positioned for success
Last week, CTO Jerry Foster noted that we are seeing an uptick in manufacturing production, and we expect those numbers to continue to rise.
This is especially true for food and beverage manufacturers, many of which are nearing pre-pandemic levels of production. This bodes well, not only for those customers who rely on these goods to arrive in their grocery stores and restaurants, but for the employees who rely on these companies for their livelihood.
And this was before states began to work towards a phased reopening.
In Michigan, where we're headquartered, we may soon see bars and restaurants partially opening, which can only mean a return to what looks like a bit of normalcy and, hopefully, even more good news for our food and beverage customers.
Innovation never takes a break
Even during a global pandemic, people still want to stay abreast of the latest and greatest news coming from industry experts, and PowerPlex 2020 was no different.
We welcomed 2,000+ attendees – virtually, of course – who learned about everything from supply chain planning to Industrial IoT to Industry 4.0. They know there will soon be a day when we return to a more normal state, and they will be better prepared and ready to hit the ground running.
We have the best customers and partners
In case you missed it, we recognized some of the great work being done by our customers and partners. More than ever, it's important to shine a light on the innovation and great work that our customers and partners are accomplishing with Plex.
Our 2020 Customer Impact Award Winners were:
Hatch Stamping -

A global manufacturer of highly engineered metal stampings and assemblies for the automotive industry, received this year's Business Operations Transformer Impact Award.

Irwin Seating –

A manufacturer that specializes in audience seating for stadiums, arenas, movie theaters, auditoriums, and other venues, earned this year's Product/Technology Innovator Impact Award.

Hausbeck Pickles and Peppers

- Which processes and packs pickles, banana peppers and jalapeno peppers, primarily for the fast food industry, was named the year's Industry Leader Impact Award.
Our 2020 Partner Impact Award Winners were Plante Moran, Cumulus Consulting and Kors Engineering.
Plex and the Plex Community remain strong
More than anything, PowerPlex 2020 has proven that no matter the current economic environment, our customers, and manufacturing at large, are strong. You are committed to continued innovation to not only weather the storm, but also come out stronger and ready to compete and succeed. And through it all, we at Plex are committed to helping you realize the promise of Smart Manufacturing.
Our business is strong, and we are proud to continue to deliver technology solutions that make your business run smoother, create more visibility with less margin for error, and enable you to make better and more informed business decisions. Our chief technology officer, Jerry Foster, announced Robotic Process Automation (RPA) during his keynote, which represents an example of our commitment to empowering our customers and partners to configure the Smart Manufacturing Platform to meet their unique needs.
***
PowerPlex 2020 was a success in our book, and we can't wait to see what you do with all of the information you gathered. There are exciting times ahead.
If you weren't able to attend PowerPlex, it's not too late to gain access to the cutting-edge information. All of our PowerPlex keynotes and sessions will be available on demand on PowerPlex.com until late June.