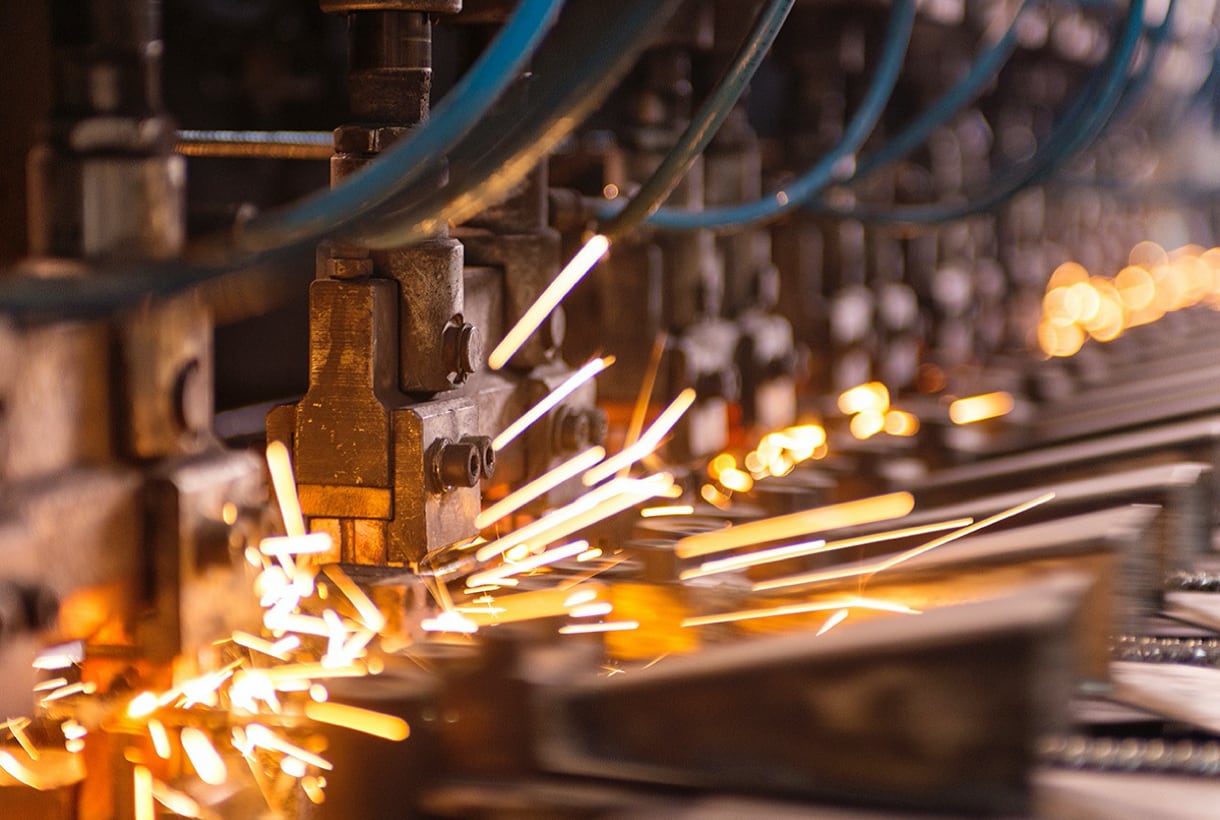 Manufacturers: Wondering how you can remain connected and ensure business continuity in a world where work environments are changing, supply chains are being disrupted, and uncertainty abounds? Join your peers and the Precision Metalforming Association for a free webinar to learn how they are tackling key challenges in real time.
Plex has invited David Klotz, President of the Precision Metalforming Association (PMA), to contribute a blog post to the Plex COVID-19 Resource Center this week.
COVID-19 is disrupting the world as we know it. And it is changing the way that manufacturers who are responsible for our nation's medical equipment, vital transportation supplies, and critical industrial parts – as well the full manufacturing supply chain – can run their daily operations.
In this new environment, manufacturers are looking for best practices to keep their workforce healthy and safe while continuing to deliver the essential equipment, supplies, and goods that first responders, frontline workers, and everyday Americans rely upon.
Knowing the right thing to do can be complicated and challenging. Making matters more difficult, is the fact that federal, state and local governments are updating safety guidelines and regulations on a seemingly hourly basis in response to the spread of the virus.
Things are moving quickly, and the stakes are high for companies large and small. This can make it hard for manufacturers to know the right and safe thing to do.
PMA is trying to help members cope with and operate in a difficult and changing landscape. Visit our COVID-19 response center (https://www.pma.org/advocacy/coronavirus) for information from PMA and from One Voice for Manufacturing, our joint advocacy effort with the National Tooling and Machining Association. For example, we are:
Providing summaries and analysis of the federal government coronavirus stimulus packages
Tracking state and local government closure ordinances and information
Answering questions about labor and human resources issues
For example, during a recent webinar, our on-the-ground team in Washington, DC helped explain the patchwork process of defining "essential workers" across the country. A video of that presentation is available online now: https://www.youtube.com/watch?v=CIldSK98Qz0&feature=youtu.be.
The COVID-19 global pandemic is an unprecedented situation, and our goal is to help manufacturers stop the rapid spread of the virus while enabling them to continue to provide necessary products and goods.
Trade associations like PMA who support and advocate for small- and medium-sized manufacturers have never been more important. I hope you will connect with PMA and with One Voice for Manufacturing and lean on us for information and solidarity as this situation continues to evolve over the days and weeks ahead.
PMA is a full-service trade association whose nearly 800 member companies represent the $137-billion metalforming industry of North America. To assist members in coping with the business and personal ramifications of the COVID-19 pandemic, PMA created an online COVID-19 response center with links to important resources and information. Find it at https://www.pma.org/advocacy/coronavirus
Additionally, PMA, and fellow metalworking trade association, the National Tooling and Machining Association, are using their combined One Voice for Manufacturing advocacy effort to give manufacturers virus-related resources, answers to frequently asked questions, and legislative and legal analysis. Find the One Voice COVID-19 website through the PMA page or directly at https://www.onevoiceinfo.org