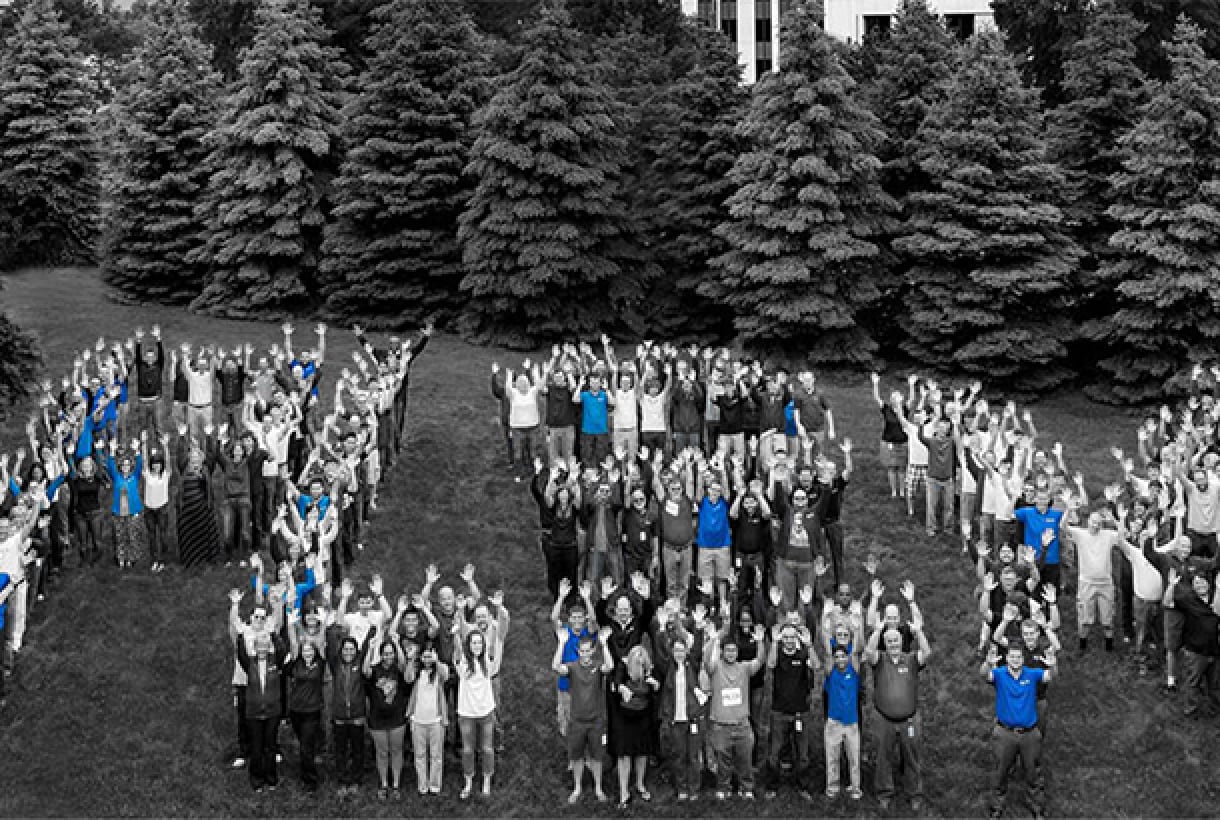 For the eighth consecutive year, Plex Systems, a leader in cloud ERP for manufacturing, has been named one of Detroit's Best & Brightest Companies to Work For®. This honor is particularly meaningful to us because it is based on input from the Plex team, who shared their opinions through an anonymous survey on Plex's communications, work-life balance, education offerings, diversity, recognition, retention and more. We recently sat down with Chief Human Resources Officer Lillian Reaume to talk about the recognition and what it means to Plex.
What makes Plex great?
Reaume: Simply put, Plex cares. We care about each other, about what we do – and how we do it. This means treating each other with respect and creating a workplace together where we all like to come to work every day.
Another thing that is uniquely Plex is our passion for manufacturing and for helping people make things. We genuinely care about our customers. It's fun to walk around our offices and see employees enjoying candy from Sanders or ice cream from Jeni's, two of our customers. The Plex team is excited about the products the Plex Manufacturing Cloud helps make. It's evident in everything we do.
When there's a need in the community, Plex employees rally together to help. It all comes back to the fact that we care.
We have a truly amazing team at Plex, and I'm proud to be a part of it.
How does Plex support employees?
Reaume: As a company we work hard to provide the tools and resources this vibrant and innovative team needs to be successful. We're proud to offer a progressive benefits program that supports daily health and well-being, as well as a modern work environment that's both collaborative and fun.
Why is this recognition important?
Reaume: This award is based on direct feedback from our employees. While I know Plex is a great place to be, you'd probably expect a head of HR to say that. This listing shows that the Plex team agrees. And has for eight years in a row!
That speaks not only to the fact that Plex is a great place to work, but to work with. Our passion and award-winning workplace are at the core of our industry-leading products and services.
What's next for Plex?
Reaume: Surveys like this one are a great tool for us. They tell us what we're doing well as an employer, but more importantly, they indicate where we have opportunities to make improvements. Some companies ask for feedback but do nothing with it. That's not the case at Plex. We share the results of our surveys and then invite everyone in the company to be part of focus groups and other informal initiatives to dig in and see what we can do better. We are committed, as a team, to making Plex a place where everyone feels valued, challenged and proud of the work we do every day.
Want to join the Plex team? Visit our Careers page for a list of open positions.