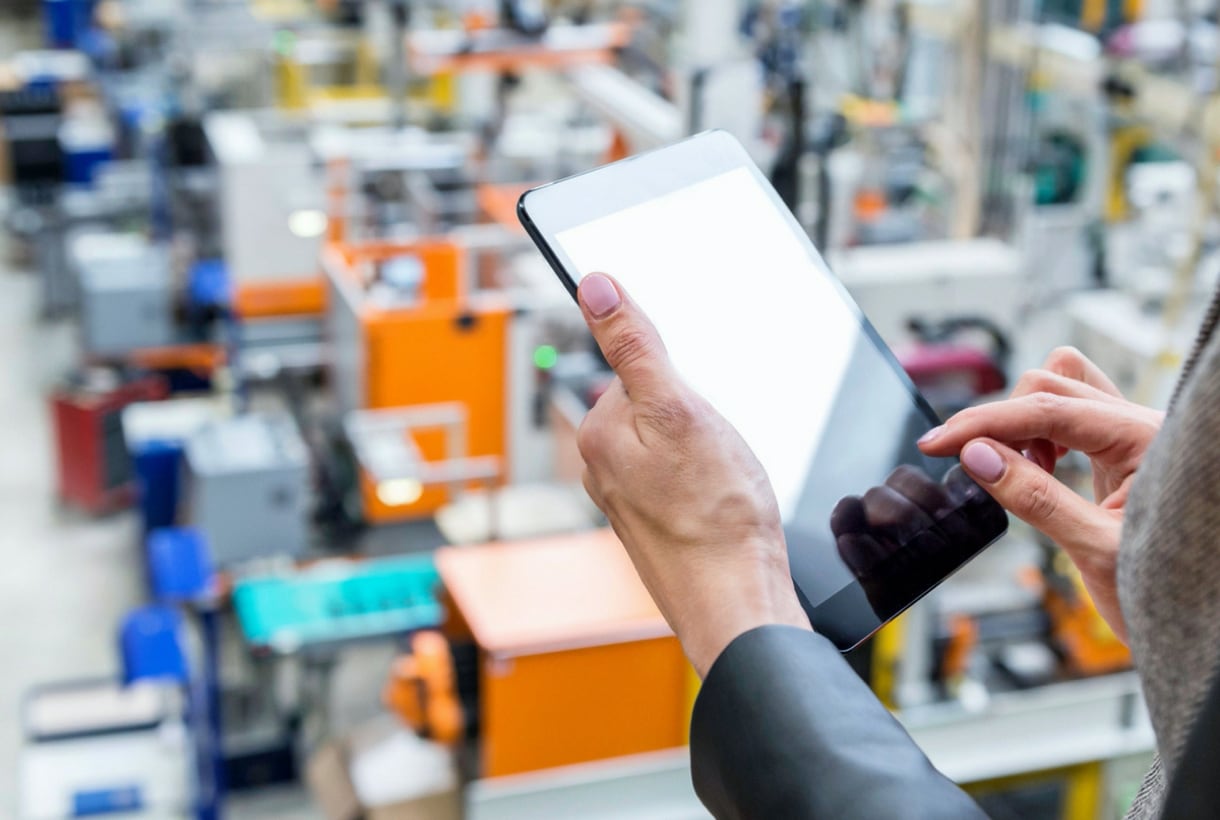 Manufacturers across all industries are investing in Industrial Internet of Things (IIoT)-enabled devices and according to TATA Consultancy, they're already reaping benefits: an average of 28.5 percent increase in revenues between 2013 and 2014.1
IIoT is not just for the big manufacturing enterprises. Yes, the big companies often have more infrastructure and legacy system dependency than you might. But if you've got machines that collect data and an Internet connection you can use to share that data, you're in the game. But before we get to the nuts and bolts, what's really in it for your small and mid-sized business? You produce products for your customers—making sure the quality is as high as possible and you're doing pretty good. How much more can you do with IIoT? Is it worth it?
IIoT and Your Day-to-Day Challenges
Managing raw material costs, keeping your eye on inventory overstock and scrap, and scheduling efficiency are all challenges you grapple with on a daily basis. As the cost of sensors and smart machines drops, use these to get data that will help you improve efficiency, remove bottlenecks, and fine-tune processes. For example, you may want to improve inventory traceability throughout your supply chain. Yours may not be as complex as a big manufacturing operation but you still need to know whether a material needs to be pulled from production because of contamination or poor quality. IIoT requires connectivity—and it's the connectivity that enables you to gain unprecedented visibility.
These are real examples of smaller manufacturers leveraging IIoT today to solve operational challenges. One manufacturer of automotive parts uses quality sensors to test products that come off the line. If a part falls out of spec or doesn't pass a quality test, they can automatically shut down the line until the problem is fixed. This saves the company from producing too much scrap.
Another manufacturer saw inventory reconciliation go from hours to minutes, and mock recalls that used to take several people several days shrink to seven minutes, with all necessary documentation sent to a customer in under an hour. This is the result of integrated quality control and compliance processes.
Identifying IIoT Opportunities
The best area to apply IIoT in a smaller manufacturing operation is to identify manual or labor-intensive processes. Where are you collecting data manually or relying on multiple Excel spreadsheets? Where are you relying on error-prone manual effort to input the data? Those are your opportunities. Manual processes are ripe for updating if you use sensors or collect data from a smart-enabled machine.
Industry Week noted that:
Instead of trying to guess what's wrong with a particular part, you can have the part actually show you whether it's within tolerance and whether it's working correctly using a combination of the Internet of Things and augmented reality…The device or item will not only tell you something is wrong, but will also show you what is happening (or will happen) if it isn't repaired or replaced, making it easier for technicians to do their jobs.2
IIoT is a Journey Not a Destination
As a smaller manufacturer, if you focus on solving your day-to-day challenges using the benefits of IIoT, you will be on the journey as the technology evolves. You start with gaining visibility and shop floor control then ask yourself, "Okay, what's next?" But you can't get on the road if you don't have the right foundation in place. That foundation is a flexible and open platform: the cloud.
Cloud ERP offers the unlimited storage and computing power demanded by the big data IIoT generates. Cloud ERP also makes it easy for you to integrate new devices and machines into a fully communicating ecosystem—and it's the most essential technology for managing a diverse set of data points and communications.
The idea of completely transforming your business model that is often talked about with IIoT may be overwhelming for you because you just want to keep doing business. The reality is IIoT is here, and so is the technology. Are you ready? Because other small manufacturers are and they're taking advantage of the IIoT opportunity now. You should be too.
See how the Plex Manufacturing Cloud helps you embrace IIoT. Download the white paper: How Cloud ERP Turns IIoT Into a Critical Success Strategy for Manufacturers.
1 Tata Consultancy Services. "Internet of Things: The Complete Reimaginative Force." TCS Global Trent Study. July 2015.  
2 Industryweek.com. "How Augmented Reality Can Revolutionize Manufacturing." September 2016.