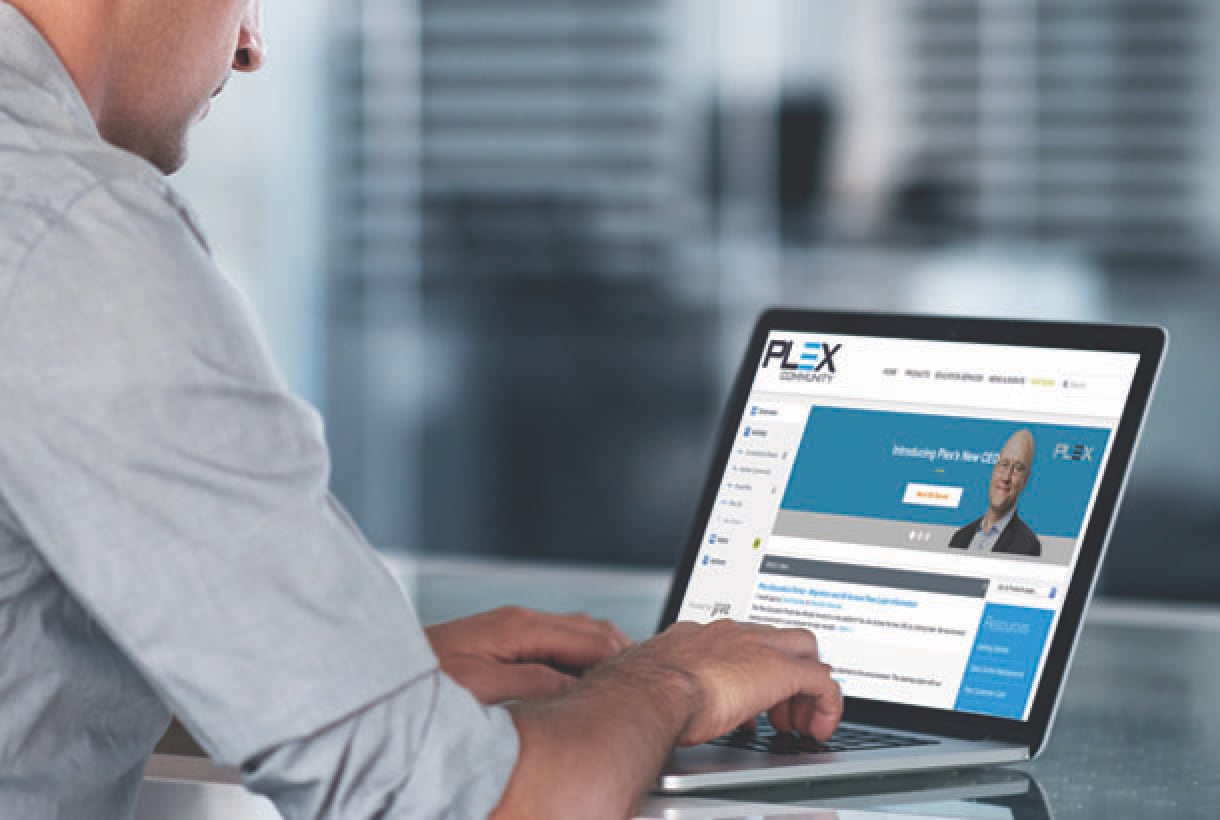 An ERP implementation is a big deal for any company. It's essentially a heart or brain transplant since the system affects nearly all areas of the business. So, it's understandable when manufacturers enter into an ERP selection and/or implementation with much trepidation. The last thing you want to do is upset production with a massive change management project.
Given the magnitude of the change, it's important to look not only at the functionality of the ERP system but, to also take a deeper look at what the vendor has to offer as far as additional resources that can help you. In this case, I'm talking about an active community of users. For me, the Plex Community has been a tremendous resource in my use of Plex at the companies I've worked for, as well as for my career path.  Coming from traditional ERP software packages, I initially had no idea how valuable the Plex Community could be both during an ERP launch as well as later as a company matured in its use of the system. Traditional user groups from other ERPs were occasionally useful, but often not applicable due to different versions or customizations. 
The Plex Community is the online home to 13,000 Plex customers—and it's where our customers share ideas and best practices. Each month there's more than 24,000 discussions, topics, or ideas being commented on. The community is made up of individuals from both IT and the business side of their companies, and the result is a vibrant, collaborative group of manufacturing professionals who are looking to solve business problems and share what's worked for them.
Before I joined Plex as an employee, it's where I would go as an IT professional at my company to learn how to best use the Plex Manufacturing Cloud. The strength of Plex is that you can configure it any way you want. If someone else who works in a similar industry discovers a better setup or process, you can find that in the community. As those of us who have been through any kind of technology implementation, especially ERP, know it's not the actual configuration of the software that's hard, it's shifting the company culture that's the real challenge. I would log in to the community and ask how we could solve a challenge with Plex, and within an hour I'd have answers, whether technical or business process related.
From my discussions with other Plex users, I saw a shift in focus from a basic technical understanding of how Plex worked to a focus on business process reengineering. We weren't just the IT guys anymore. We were looking across all departments, gaining insight into how the company runs, how data was exchanged, and making recommendations based on what we learned. We could feel confident that these best practices were solid because many other companies were using them. Soon we became a trusted source for how our business operated. How many times do you get that kind of opportunity in your career? I took that knowledge from a $2.5 Billion, Tier 1 automotive supplier Inteva Products to my next job and the next after that. Each of my employers valued my experience because, as mentioned, an ERP implementation is a daunting proposition for most companies, and they want reassurance that they're heading down the right path.
What's really interesting is that the knowledge I gained on the community changed the makeup of my IT teams over time. When we were using a legacy ERP system, we'd have a host of technical folks, and people who had been working with the system for decades. Bringing in Plex was like breathing new life into their jobs because we had to look at things in a whole new way. More people from other departments, like supply chain or manufacturing operations, could also weigh in since you didn't have to be a technical expert to understand and use Plex. Other things happened too: as people retired, we brought in a younger workforce familiar with cloud technology who were interested in searching for new ways to solve old problems. We found that the nature of the Plex solution, and the community, encouraged innovation and we took advantage of that to its fullest.
I'm thrilled to now have joined Plex Systems as part of their Strategy team, so I can help shape what we do, to even better meet our customer's needs.  The Plex Community was a critical part of what I was able to accomplish with Plex as a customer, and an equally important listening post for Plex as a growing and evolving company. If you're looking for answers, solutions, and networking opportunities the Plex Community is definitely where you want to be: part of a community of innovators focused on continuous improvement.