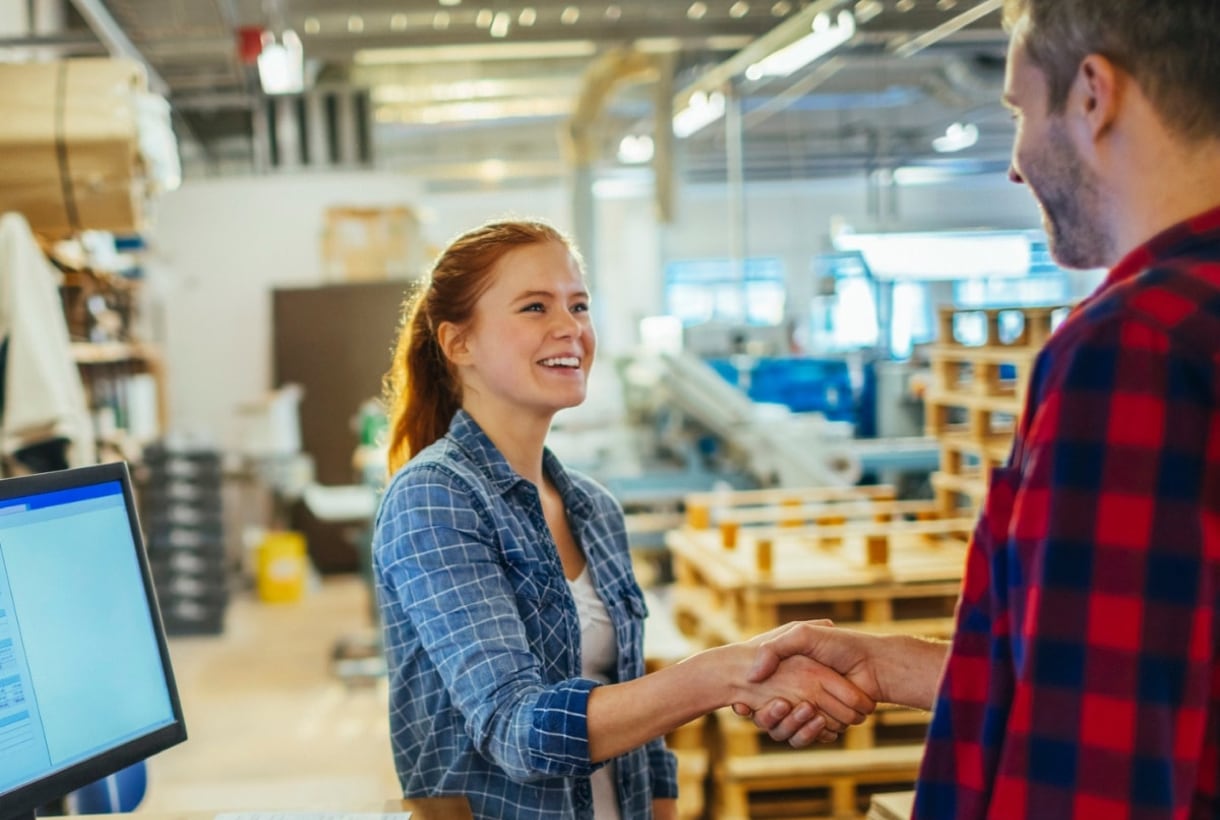 Supply chain visibility helps manufacturers drive down the cost of operations and speed time-to-market. Visibility is difficult to achieve however without connectivity. Connectivity between systems enables more visibility throughout the supply chain—from demand to order to delivery and everywhere in between.
We found in our 4th Annual State of Manufacturing Technology survey that this connectivity is even more critical in a global manufacturing environment since unpredictability becomes more magnified. With possible uncertainty due to tariffs and the economy, supply chain sales and operational planning becomes more important to stay proactive and minimize risks. Based on our survey, one fifth of manufacturers think supply chain disruption would be the biggest obstacle to their growth in the next year.
Many manufacturers resort to stockpiling, changing suppliers, buying from more costly supply sources, or raising prices to anticipate demand. Connectivity within and outside of the four walls of a company gives manufacturers better control throughout the supply chain to mitigate risks and be more proactive in planning inventory to meet demand. Shop floor performance informs the supply chain plan and updated supply chain plan then drives the operations—in a closed-loop manner. Nineteen percent of manufacturers in our survey cited strong improvement in supply chain collaboration as the result of connecting systems.
Twenty percent of the software tools manufacturers are using today are focused on supply chain planning and 19 percent are for sales and operations planning (S&OP). These numbers are only going to increase—respondents cited a 22 percent increase in supply chain management tools over the next five years. As of today, we also see that 50 percent of manufacturers are using the data they collect for demand planning, 42 percent to analyze supplier performance, and 33 percent to monitor supply chain risk.
The cloud provides a scalable and cost-effective foundation for supply chain connectivity that results in increased end-to-end visibility across plants and from the shop floor to the top floor. As this level of connectivity matures, we believe more manufacturers will connect their entire supply chains to gain insight into demand to accurately plan—and this will have a positive ripple effect on inventory, costs, and customer satisfaction.
Read more insights by downloading the Plex 4th Annual State of Manufacturing Technology Report.