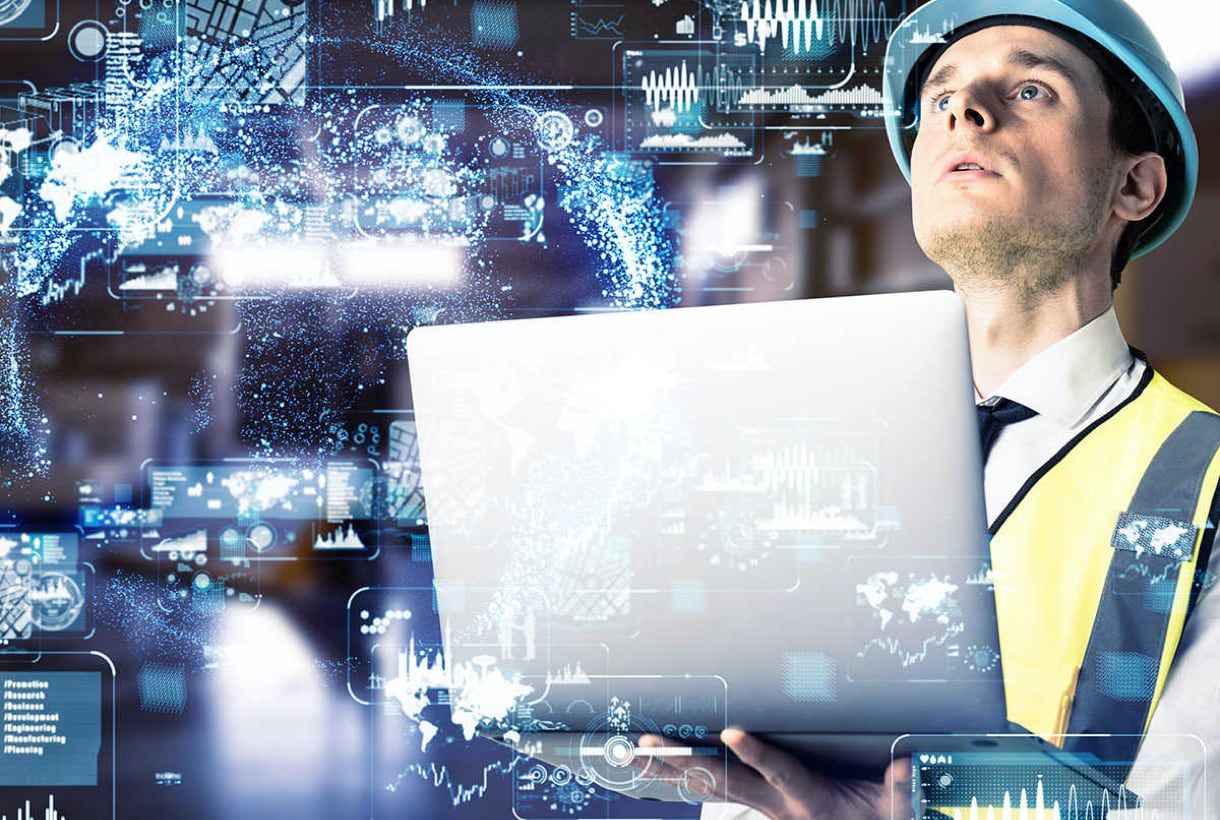 As an automotive supplier, there is a lot you need to manage and deliver in a complex global supply chain. First and foremost, your customers demand that you demonstrate the ability to meet their requirements or you lose their business. A major hurdle on the way to meeting these requirements is often hidden within the systems that support your operations. If your systems don't allow for visibility and control, your company will spend more time attempting to get to the truth than it will on optimizing production and quality. At the end of the day, your expertise is in manufacturing what your customers need—not wrestling with multiple systems to get visibility into your operations.
Putting a Single System of Record in Place
Capturing production data at the manufacturing moment is key to gaining visibility into what is happening on your shop floor (and throughout the supply chain). In essence, you "digitize" operations—from barcoding raw materials as they come into the facility to tracking inventory throughout the whole production process. With a single system of record like the Plex Manufacturing Cloud, you gain high resolution inventory traceability so you can reduce inventory and scrap. A digital paper trail of where everything is and was in your facility enables you to not only lower the risk of recalls, but also meet stringent customer requirements and pass audits with flying colors.
This system can also house customer specification and control plans so only specified actions and inputs are accepted. Quality procedures must be followed or production cannot be recorded—essentially creating error-proofed, operationalized quality. Production and quality data are automatically collected and are available in real-time at anytime from anywhere on any device. Supervisors and quality managers can check status and even monitor real-time SPC before tolerances fall out of specifications.
Meeting Stringent OEM Requirements
One of the biggest reasons why a single system of record is a strategic step for automotive suppliers, is "out of the box" functionality that supports critical requirements by large OEM automotive companies like Toyota, Honda, Nissan, and GM. There is no need for complicated integrations, separate systems that don't work together, or hours of manual data gathering. Everything is handled and captured in a single system that supports:
Kanban and Heijunka
Based on lean manufacturing, Kanban leverages established standards for inventory in terms of work in process to avoid overcapacity. A manufacturing system like Plex captures inventory and updates it in real time so there is no lag time between when inventory is pulled and reflected in the system. In addition, the system accounts for large production fluctuations to reduce waste (Heijunka).
Kaizen – Continuous Improvement
A philosophy of embedding a culture of continuous improvement throughout a company is aimed at addressing issues as they arise and then implementing the new process to ensure that it is used by everyone. The system enables full visibility of production targets and objectives as well as a capability for adding suggestions enables operators to offer up improvements directly from the line helps suppliers meet this requirement.
Standardized Work
This requirement establishes the repeatability of a process to ensure the operation is running smoothly. This is done by creating standards for daily processes to ensure accuracy and efficiency. The system includes comprehensive document control paired with robust process routing to ensure that the latest work instructions are provided to the operator at the time and place they need it.
Just-In-Time
Just-In-Time (JIT) manufacturing is about producing only what's needed by focusing more on small production runs with quick changeovers. The system's real-time perpetual inventory system provides key visibility into WIP inventory and empowers production planners to schedule accordingly.
Traceability
This refers to the ability to track material back through all stages of manufacturing to raw material stage. The system includes documentation workflows to control traceability of all materials, key processing parameters, inspection, and test results, including dates.
Supplier Quality Assurance
Requirements to assure procured partner and components. The system leverages   Automotive Industry Action Group (AIAG) quality documentation built to ISO/TS16949 standards and delivers native support for the Advanced Product Quality Planning (APQP) standard processes. Additional requirements like Material Management Operations Guidelines/Logistics Evaluation (MMOG/LE) supply chain processes are included in the system. 
Connecting and Digitizing the Global Automotive Supply Chain
The foundation of any OEM requirement is continuous improvement. And your challenge as a supplier is to prove that you can deliver. If your systems cannot help you automate and document your ability to continually improve, you won't be part of the global supply chain. It all starts on the shop floor.
Are your machines connected? Do you have the ability to see what's happening during production—and share the insights with managers, supervisors, executives, and your extended supply chain? See how you can digitize your operations. Download the white paper: The Effective Supply Chain.