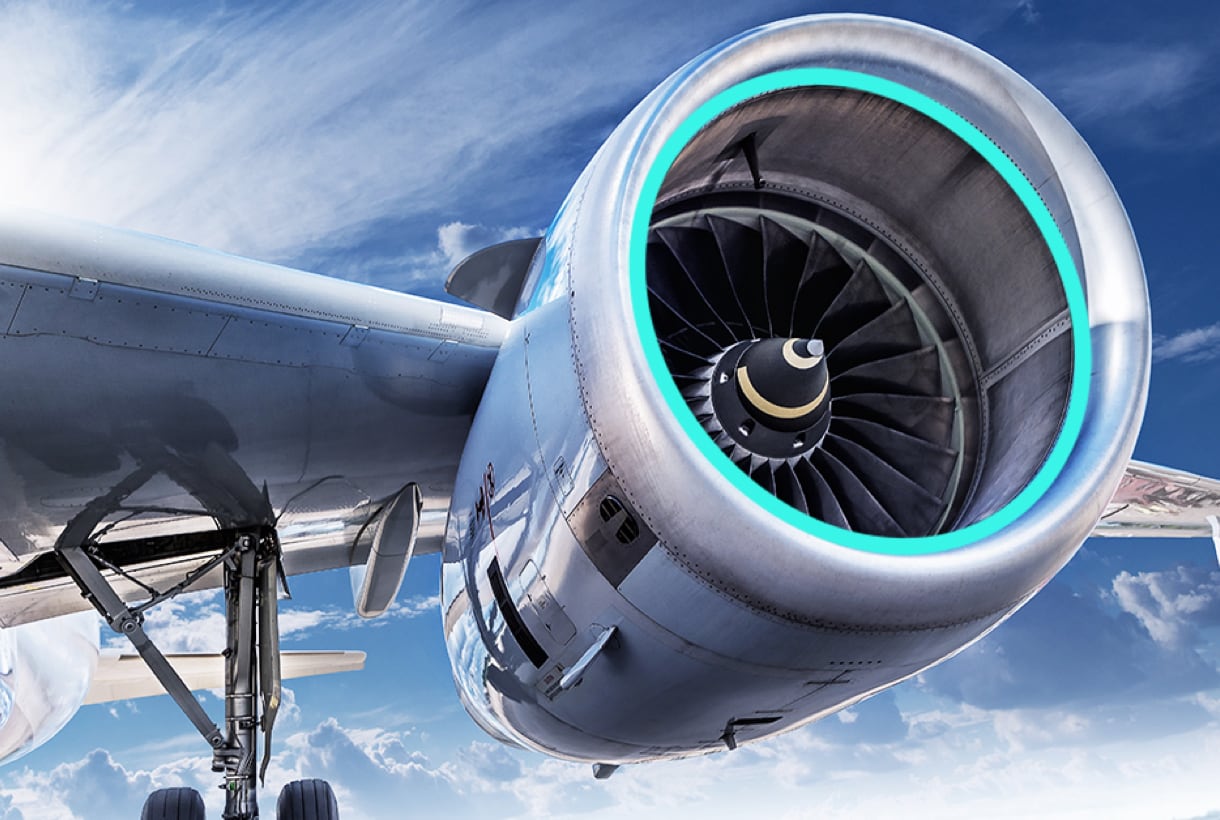 As reported in last week's blog post, global manufacturing production activity is continuing on an upward trend, with an 8% increase week over week in production transactions.
Aerospace & Defense, Food & Beverage Industries See Dynamic Growth
Two industries that have seen accelerated growth since last week's update include the aerospace and defense industry, which has increased production activity by 57%, and the food and beverage industry, which has seen a 12% week-over-week increase.
Aerospace & defense data set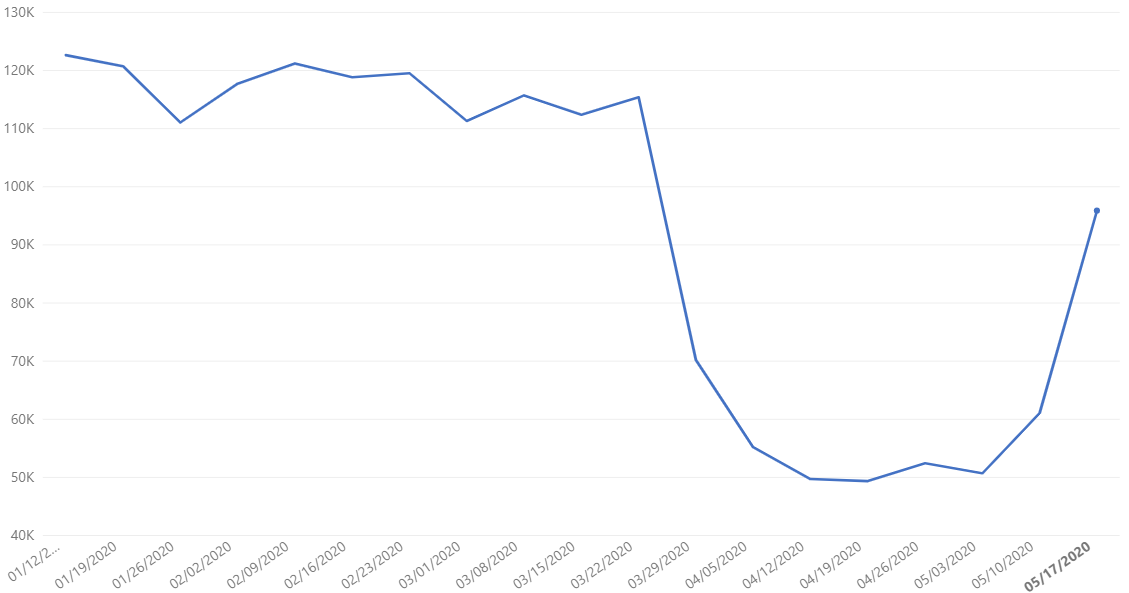 According to Aviation Week, while defense production has largely been categorized as "essential" (meaning that they haven't been required to close operations like other businesses), major OEMs have still seen production hampered by COVID-19. Boeing experienced weeks-long shutdowns, which in turn impacted their supply chains. Lockheed Martin also temporarily stopped production in its facilities in Europe.
The rapid recovery we've seen in the last few weeks could be attributed to manufacturing facilities coming back online after these brief shutdowns, and it could also indicate the start of markedly different futures of manufacturers of passenger airlines that rely on consumer and business revenue versus those in the defense aircraft supply chain that rely on already approved government funding.
While Airforce magazine predicts that the defense industrial base would be among the first to bounce back once the crisis is finally past, jet engine manufacturer Rolls-Royce announced this week it would cut a fifth of its workforce as a result of the impact of the pandemic. The company reports most of these cuts would happen within its civil aerospace business, which has significantly slowed in response to many of the world's airlines being grounded during this time. Rolls-Royce also reported that it would not see cuts within its divisions that served the defense sector – demonstrating the potential for differing experiences between the airline industry and the defense industry.
Food and beverage data set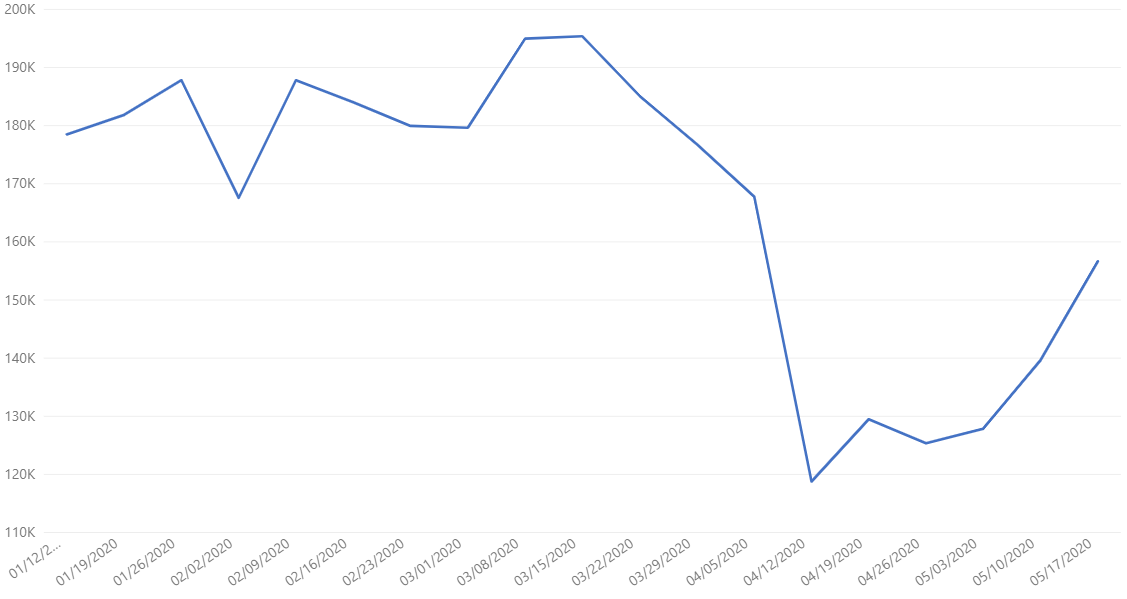 While global food and beverage manufacturing production is up overall, based on anecdotal data within our community and as reported in the news, this doesn't mean that all food and beverage manufacturers are experiencing an increase in production.
Grocery demand does not appear to be slowing, which is a positive sign for manufacturers who primarily sell to this sector. This makes sense as people don't cut back on groceries, though spending may shift within the grocery sector (more focus on critical goods). In fact, grocery store prices saw their biggest month-over-month price increase since 1974, with much of this increase due to the investments producers are making to ensure personnel and product safety, according to CNBC. As another indicator of growing and potential long-term interest in the grocery sector, Target is preparing to ramp up its digital grocery capabilities, adding more curbside pickup options.
One food processor Plex supports, Olde Thompson, has increased its operations since March due to demand for salt, pepper, and other spices during the COVID-19 crisis. Hear their story below.
While manufacturers that serve grocery stores are staying stable or are even growing, others that primarily serve the food service industry are generally not experiencing a recovery. Some manufacturers that we work with that primarily serve pizza restaurants and the fast food industry, for example, are still at 50% the production rates they were prior to the pandemic. While phased reopening efforts will help these manufacturers recover in the coming weeks and months, we might also see the restaurant industry continue to evolve given consumer behavior – paving the way for increased demand. A recent consumer study indicated that while restaurants and fast food locals may today consider carryout or delivery business as a short term strategy to get through the worst of the pandemic, it may evolve to become a long-term change based on consumer behavior. This trend could bode well for manufacturers that primarily serve these businesses.
If you're a food and beverage manufacturer, tell us how COVID-19 is impacting your business through our anonymous survey. By participating before May 29, you'll have a chance to win a $50 Amazon gift card.
Automotive Manufacturing Increase Productivity with More Anticipated
Global automotive data set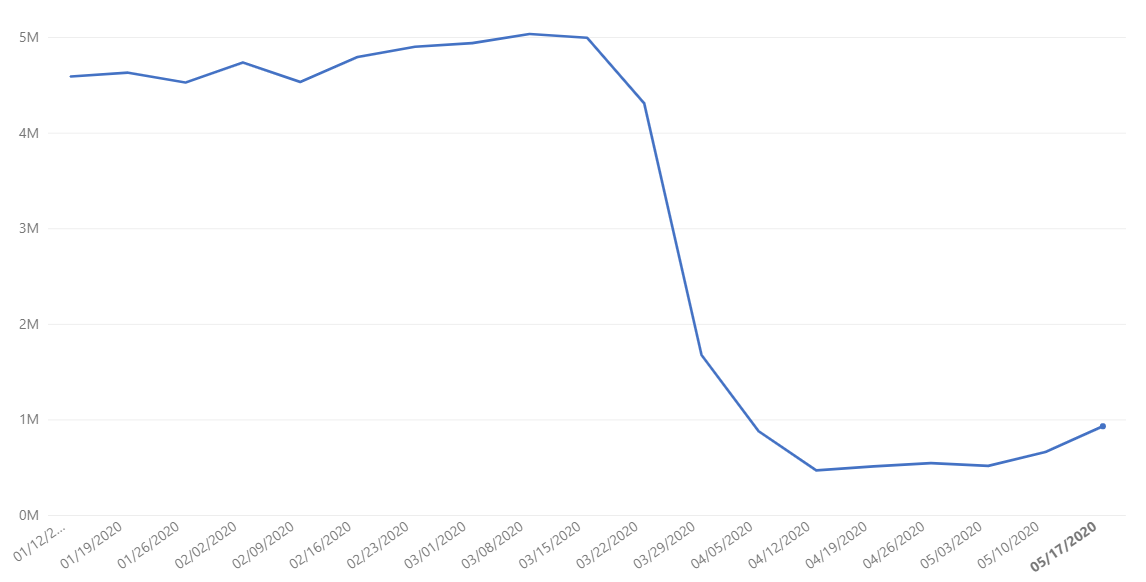 As the big three in Detroit (Ford Motor Company, General Motors and Fiat Chrysler) open up this week, we expect to see increased activity among manufacturing suppliers. However, we should not anticipate a quick return to normal rates of production as manufacturers adjust to new workplace health requirements and the number coronavirus cases continue to grow at varying rates throughout the world. In fact, Ford Motor Company shut down a plant in Michigan and a plant in Chicago on Wednesday, May 20, because workers tested positive for COVID-19.
Future Outlook
As we look at this manufacturing data more broadly, we remain cautiously optimistic about the future of the industry. Some turbulence is likely as manufacturers adjust to changing personnel and product safety requirements, evolving consumer demands both short and long term, and regional requirements set forth by local governments in an effort to keep residents safe and healthy.
Details on the Data Source & How to Interpret Graphs
Plex Systems solutions are cloud-based, giving us access to 20 years of anonymized, compiled operational data from the approximately 700 manufacturers we serve. This group collectively runs 1,200 active production facilities in 29 countries, representing the aerospace, automotive, fabricated metals, food and beverage, industrial machinery, and plastics and rubber industries. For scale, in the fourth quarter of 2019 alone, this group together processed over 1.4 million shipments. Daily, they record upwards of 8 billion transactions (such as barcode scans, moved inventory, shipments, etc.).
Note this data reflects production transactions from January 1, 2020 to May 17, 2020. There is a margin of error of +/- 2%.