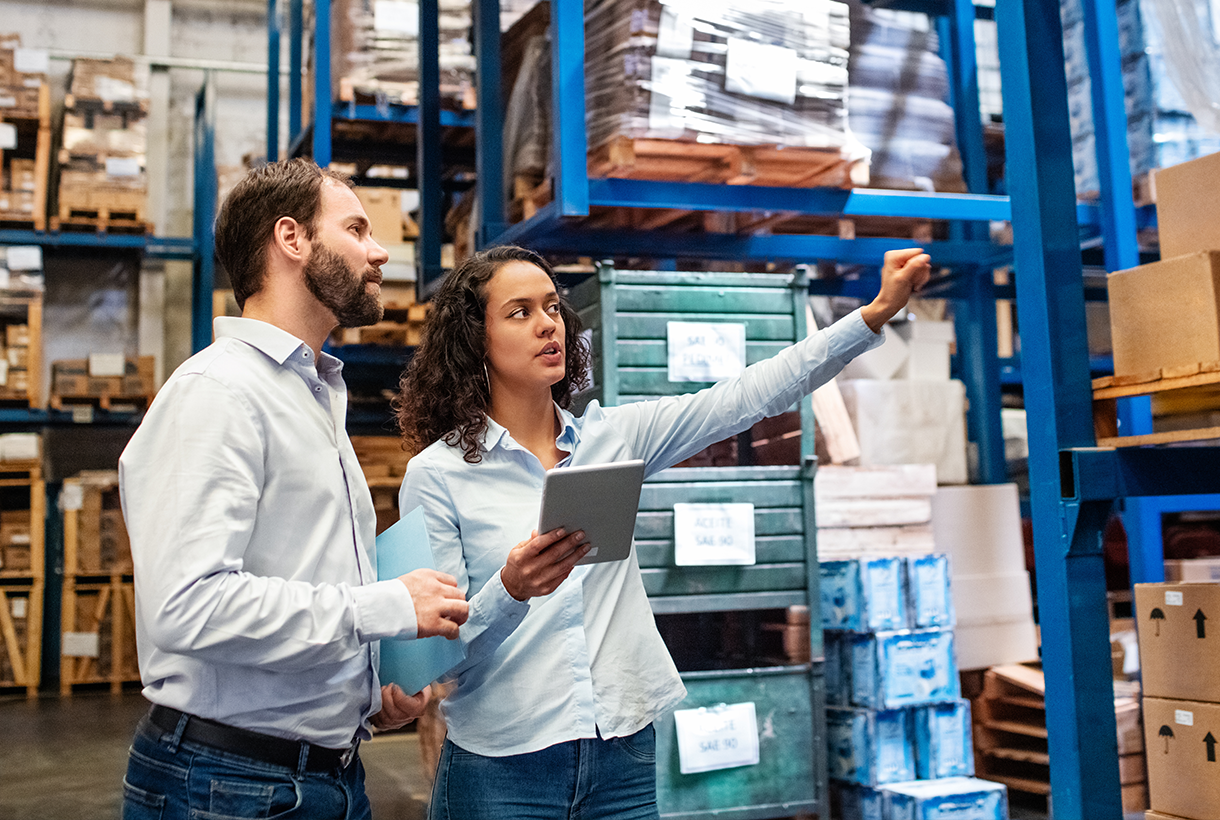 The efficiency of inventory management is crucial to any business. For retailers, accurate inventory means finished goods ready to sell. But for manufacturing companies, warehouse capacity for raw materials and finished goods must be balanced like bookends to ensure that production can take place on time and on schedule.
Why Having Inventory Doesn't Translate into Optimized Inventory
All manufacturers carry inventory. This is true for lean and efficient production operations using Just in Time (JIT) inventory management and those needing buffer stock to address seasonality or volatile demand.
To add to the challenge, severe disruptions in the supply chain due to natural events, trade wars, and COVID-19 have forced many supply chain professionals to rethink the inventory strategy for their company. Additional buffer stock, vendor-managed inventory, and the near-shoring or reshoring of supply chain segments have upended traditional thinking.
But having an inventory system and following an inventory accounting method does not mean inventory optimization. Many companies still carry too much stock, thus tying up operating capital, or carry too little, risking order fulfillment. And others may still use siloed data between purchasing and warehousing management that is managed by spreadsheets and reconciled to produce outdated reporting.
To create effective warehouse and inventory management, successful manufacturers leverage the data involved. They also ensure that data is connected to all stakeholders across the organization and that they can analyze and act quickly. Optimization means more than just counting; it means coordinating a complex web of variables to deliver a cost-effective inventory system that meets customer demand.
Why Data Management and Automation Are Critical for Inventory Efficiency
The capability of managing inventory with one unified system and version of the truth can be explained in two parts. First, manufacturing inventories can be extremely complex. In addition to raw materials inventory, companies must also manage work in process (WIP) and finished goods.
The type of inventory accounting matters too and is influenced by the kind of goods being manufactured. Many companies require FIFO; others find a LIFO inventory system works better for their operations. If these systems are managed manually, the production system will continually have gaps and missing material, causing scheduling adjustments.
The second part is a no-brainer. You simply don't need to use an outdated, time-lagged system. Too many manufacturers continue to use periodic inventory well past the time when they could utilize automation and data analysis to deploy a more efficient perpetual system.
Efficient Inventory Management with Plex Software
As we approach the end of the year, many people in manufacturing are dreading the clipboards, spreadsheets, and long Saturday hours that accompany working on year-end inventory. But Plex has an answer for that.
Plex software consists of a suite of platforms that help automate inventory as part of a comprehensive system for production. Systems such as Plex DemandCaster's Supply Chain Management (SCM) software can connect data and remove silos to automatically calculate optimized safety stock levels, order requirements, lead times, and more.
It also leverages advanced tracking and material usage information and can work with existing MRP and ERP systems. And it provides analysis and actionable insights for better decision-making that lets you deploy an optimized inventory system regardless of the level of complexity of your business.
For those looking for a comprehensive smart manufacturing platform, Plex offers a best-in-class system that offers MES, ERP, and QMS options. They work in lockstep with real-time inventory to optimize not only your inventory but all your business processes.
It's time to put down the pencil and step away from the clipboard. There's a better way to operate, and we're here when you're ready to strategize.