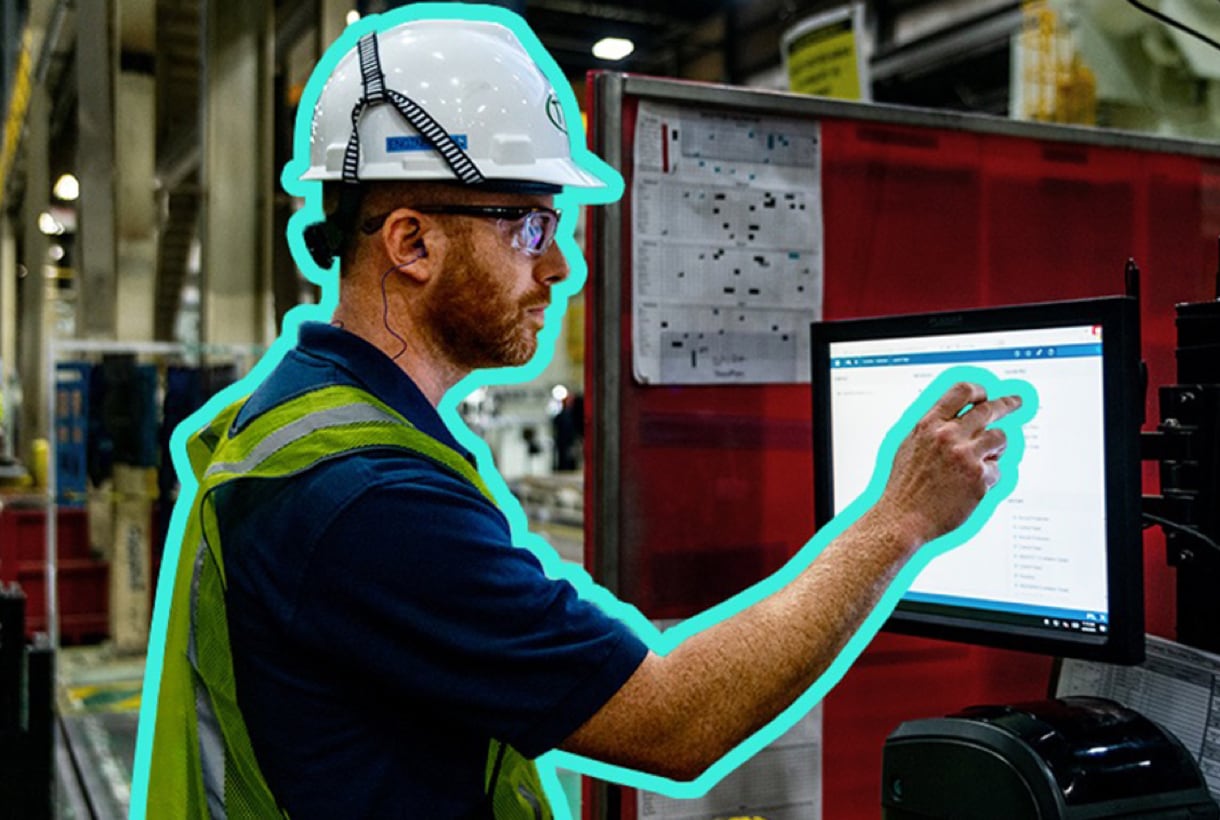 As PowerPlex 2020 continues today for more than 2,000 attendees, we proud to be hosting this year's event virtually, but still with the same insight and knowledge you've come to expect from us every year. One of the greatest benefits of going virtual in 2020 is that we're not only able to engage more attendees than ever before, but we also have a variety of ways to engage with our audiences through chat, polls, and more.  
Here are the major topics that captured the attention of our attendees today.
The Impact of COVID-19 on the Global Manufacturing Community
As our CEO Bill Berutti explained this morning during the keynote, we know that for manufacturers, the COVID-19 pandemic is an ever-present topic, challenge, and opportunity. Due to the coronavirus, for the first time in recent history, manufacturing and the supply chain are of interest to the general public as they're relied upon more than ever to continue to create and deliver essential goods. At the same time, manufacturers have had to plan and make decisions about their global operations that they might have only planned and rehearsed – never before having to put it in practice.
Their efforts and the need for visibility is why Plex has built out a COVID-19 resource center to provide updates on the state of manufacturing on a regular basis.
Food and Beverage Manufacturers Manage Growth
In this week's COVID-19 update, the numbers show global manufacturing production activity is increasing, with food and beverage manufacturers approaching pre-COVID-19 levels of activity. In some cases, levels are even higher than prior to the pandemic. For instance, one customer which joined this morning's keynote, Olde Thompson (the world's largest salt and pepper shaker manufacturer), has doubled its product output since the pandemic has begun. With careful planning and by using technology to ensure the safety of its workforce, Olde Thompson has brought on three new customers during this time.
Plex Impact Award Winners
We are proud to announce the 2020 Plex Impact Award winners – both customer and partner categories. Every year at PowerPlex, we recognize those companies that have used the Plex Smart Manufacturing Platform to dramatically change how they do business, drive innovation and emerge as a leader in manufacturing. The following customers were honored for their ability to transform, innovate and lead the industry in significant ways.
Plex customer Hatch Stamping, a global manufacturer of highly engineered metal stampings and assemblies for the automotive industry, received this year's Business Operations Transformer Impact Award. Irwin Seating, a manufacturer that specializes in audience seating for stadiums, arenas, movie theaters, auditoriums, and other venues, earned this year's Product/Technology Innovator Impact Award. Manufacturer Hausbeck Pickles and Peppers, which processes and packs pickles, banana peppers and jalapeno peppers, primarily for the fast food industry, was named the year's Industry Leader Impact Award.
The work of the partners within the Plex partner ecosystem were also recognized. Plante Moran, Cumulus Consulting, and Kors Engineering were all award winners for helping us to deliver the value of smart manufacturing to customers all over the globe. Read more about their accomplishments in today's press release.
Manufacturers Rely on Shop Floor to Top Floor Tech – and They're Looking for Ways to Deepen & Extend the Plex Smart Manufacturing Platform
Anurag Garg, VP of Product Analytics and IoT for Plex, talked with manufacturers today about pilot purgatory, and how to avoid it. Today's manufacturing leaders are not only responsible for managing the production, efficiency, quality, safety, and overall plant operations on a day-to-day basis, they are also expected to constantly be on the lookout for improvement opportunities to ensure their long-term competitiveness.
This mandate requires a delicate balance of focusing on the present with an eye on the future, juggling short-term challenges while enabling long-term opportunities, and managing risk with every decision made. For more on our perspective on pilot purgatory, check out Anurag's four-step guide as published in diginomica.
Other sessions focused on everything from Plex supply chain planning to Industrial IoT to machine connectivity to Industry 4.0. But one thing was consistent throughout all sessions today: Despite the pandemic, manufacturing and technology leaders are focusing on make sure they're addressing business challenges and using technology to plan for a better and brighter future.
Check back in tomorrow for key takeaways from Day 3 – including major product announcements being made during the product and innovation keynotes. If you haven't registered yet, it's not too late. Register now (for free!) to see all of what we have to offer tomorrow from the comfort of your own home.