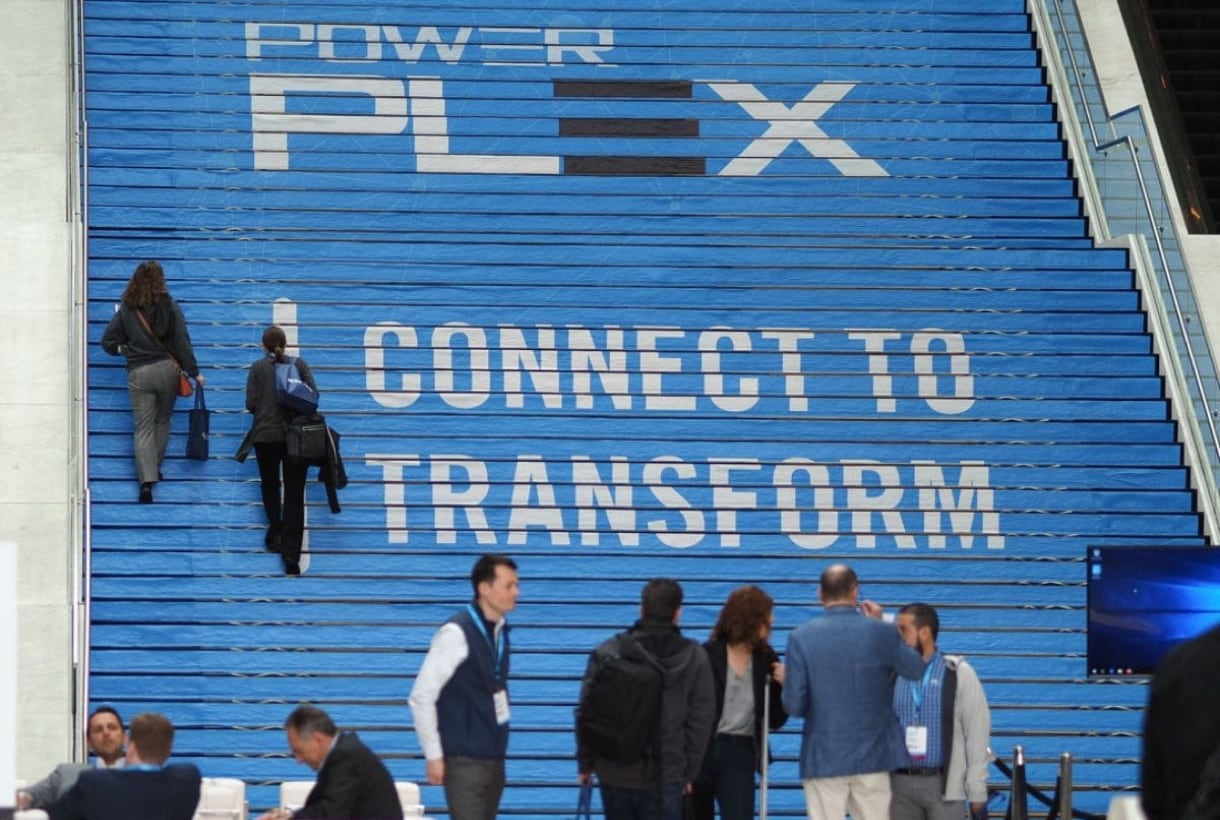 It is hard to believe that last week's PowerPlex 2019 has come and gone. More than 1,000 manufacturing technology professionals gathered to connect on evolving trends including Industry 4.0 and smart factories, the latest in cloud ERP and MES, the Industrial Internet of Things (IIoT), as well as the challenges and opportunities they face each day.
Nearly 120 presenters shared best practices and innovative ideas in more than 110 sessions and from the main stage during keynotes. For four days in Detroit, we at Plex, connected and collaborated with customers and partners to leverage the latest in manufacturing technology and look into the future.
Thankfully the insights and connections we made will last much longer than the event itself. Here are highlights and key announcements from the conference:
Plex CEO Bill Berutti opened the conference with palpable enthusiasm about where Plex is today and where the company is going, including announcing our global expansion with a new office opening in Prague. He also emphasized that the company would not be where it is without close collaboration with customers. Joining him on stage to discuss their experience and the results from their partnership with Plex included Seven Marine, Toyotetsu, and AAM.
Richard Murray chief product officer for Plex and his team talked about a focus on Plex's core strengths including key manufacturing operations management capabilities like finite scheduling and expending Supply Chain Planning. The product team also announced Plex Industrial IoT, focusing on asset performance management (APM) to help companies avoid manufacturing disruption caused by common problems like unplanned downtime, diminished machine performance, and substandard quality output.
Day three of PowerPlex, CTO Jerry Foster took the main stage to take a look back and a leap forward. He noted how far technology has come since the advent of AOL and brought up a number of guests to help him show where the future of manufacturing technology is going including Microsoft and Plex software architect, Barrie Vince, in the form of a Double Bot. Jerry also announced that the Plex Mobile app built to run on the Realwear HMT1 wearable device is now available to download from GitHub.
During PowerPlex, Plex recognizes customers who have lead, innovated, and pushed the industry forward. The 2019 Impact Award winners included Gill Industries, Romeo Power, and Toyotetsu America, Inc. Each company represents the future of manufacturing and sets the bar for successful processes and business transformation.
Plex's commitment to the manufacturing industry also included a $40,000 donation presented at PowerPlex to Dean Kamen, inventor, entrepreneur, and STEM advocate, for the organization, FIRST (For Inspiration and Recognition of Science and Technology). The organization is dedicated to motivating the next generation to understand, use, and enjoy science and technology through exciting robotics competitions.
Thank you to all our customers, partners, and industry professionals for a wonderful week, and we're looking forward to seeing you all at PowerPlex 2020 back in Detroit!