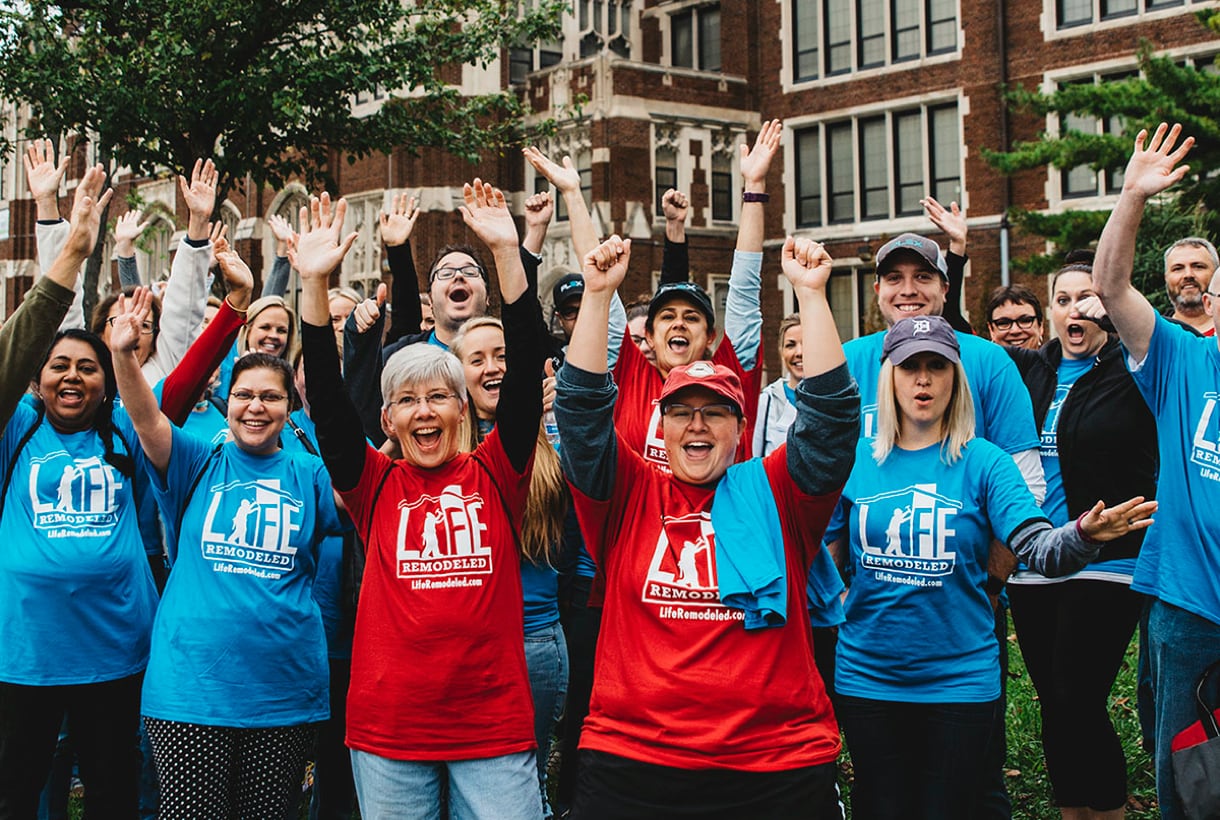 The year is quickly coming to a close, which means that it's time to reflect back on what we've accomplished as a team here at Plex. As a culture that prides itself on fostering the professional development, well-being, and happiness of our people, here are a few things we're particularly proud of, and what helps make Plex such a unique and innovative company.
Award-Winning Workplace
It was a great honor to be recognized with awards like our 10th Metropolitan Detroit's Best and Brightest Companies to Work For and our 9th Detroit Free Press Top Workplaces this year.
Creating an environment that's positive, engaging, and supportive has been our mission in 2018 and something that will continue in 2019. Team members told us they appreciate benefits like "Live Well" which is our health and wellness reimbursement, free snacks, relaxation rooms, in-office dry-cleaning pickup, and very flexible working schedules. And when we win awards from esteemed organizations for several years running, that means we're doing everything we can to give our team what they need to be successful personally and professionally.
Community Matters
But our commitment doesn't stop with our team. We were proud in 2018 to extend our support and investment to the communities where our team members and customers live and work, from coast to coast. This, I believe, is what truly makes Plex a great company. From volunteering at local food banks to delivering needed supplies to victims of natural disasters, our employees have a passion for giving back and we wholeheartedly support them.
Highlighting a few examples from this year, we:
Donated $5,000 to the American Red Cross in support of those affected by the wildfires in California.
Spent a day painting homes in Irvine, California for Habitat for Humanity.
Joined forces with 10,000 volunteers to completely transform 300 Detroit city blocks -all in six short days - with Life Remodeled. Our team was honored to help our neighbors clean their properties, repair their homes and help make paths to local schools safe and inspirational for students. Here are a few photos from our day.
Helped Cards for Kids Michigan, a Plex team member-led organization, contribute more than 3,000 handmade cards to southeast Michigan hospitals for Valentine's Day.
Partnered with the Oakland County Animal Shelter for "Fitness Unleashed" where team members were able to exercise and socialize local shelter dogs. 
Through our Plex Giving match program, we match team member donations up to $250, so we're proud to help support the organizations our people care most about.
As we celebrate the holidays with family and friends, we want to say a sincere thanks for the dedication and collaboration that every single team member brings to the table. Our team is what makes Plex such an exceptional company.
We look forward to making 2019 another bright and successful year!
Happy holidays!