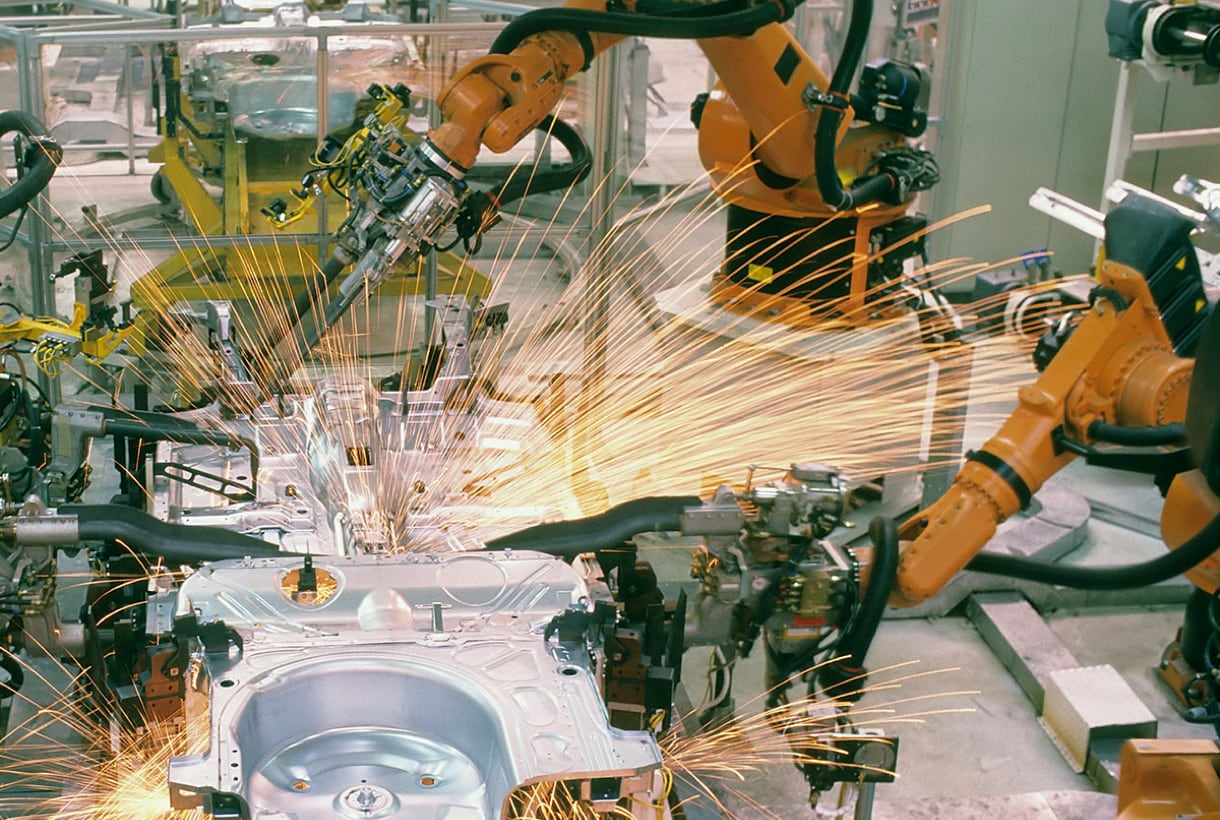 The atmosphere in the global automotive industry is becoming more electric—literally. The Global EV Outlook 2019 reports that the global electric vehicle fleet exceeded 5.1 million in 2018, up 2 million from the previous year and almost doubling new electric car sales. Those numbers are expected to grow exponentially. In fact, Deloitte projects electric vehicle production will reach 35 million units in 2030. Automakers are responding to the global demand for EVs and anticipated growth in the sector, boosting opportunities for those supplying electrification-enabling technologies to the industry. This shift is keeping Eurotranciatura Mexico busy.
Eurotranciatura makes the lamination stacks that are a critical component of electrical motors and generators. With the electric vehicle trend continuing to gain momentum, Eurotranciatura has recently doubled the size of its business.
That's great news. It has also forced the company to scrutinize its operations—especially production. The logic is simple: if the company is only using its machines at 50 percent capacity, then it is making double the necessary investment just to maintain its current levels of production.
Aging AS/400 System Hinders Efficiency, Agility
To maximize the business opportunity a changing automotive industry presents, Eurotranciatura must also remain agile in the face of rapidly shifting customer requirements. Eurotranciatura's customers are constantly reconfiguring their own products and launching new ones—which forces suppliers to respond.
For years, Eurotranciatura managed its production processes on an aging AS/400 system. But when its customers began pushing the company to ensure higher levels of product quality, Eurotranciatura knew it was time to make a change.
Key Stakeholders Agree: Cloud ERP Is the Right Choice
The search for a new ERP can seem daunting, as today's market is flooded with strong options.
The presence of so many ERP solutions complicates the decision for many companies. They find themselves in a sea of questions: Should we implement on-premises or in the cloud? Can cloud ERP deliver the same functional power along with the greater flexibility? What kind of rigor do we need to apply to a cloud implementation versus a traditional on-premises one?
Eurotranciatura didn't try to answer these questions alone. Instead, they reached out to experts across their organization and beyond for input about the possibilities for their new system.
Eurotranciatura's focus became clearer when industry auditors and internal team members recommended Plex. In fact, some of Eurotranciatura's quality and production staff had used Plex in previous jobs and highly recommended the platform. Their input was instrumental to Eurotranciatura choosing Plex. Fast-forward to today: the company has increased inventory accuracy to 99%, achieved nearly 100% on-time delivery and reduced scrap rates from 2.5% to 1.5%.
While the industry's evolution may have been a catalyst for change, the Eurotranciatura team's commitment to succeeding with Plex in place has been the driver of results. Read on for more on how Plex has impacted Eurotranciatura's business and positioned the supplier to take advantage of a shift toward electrification.