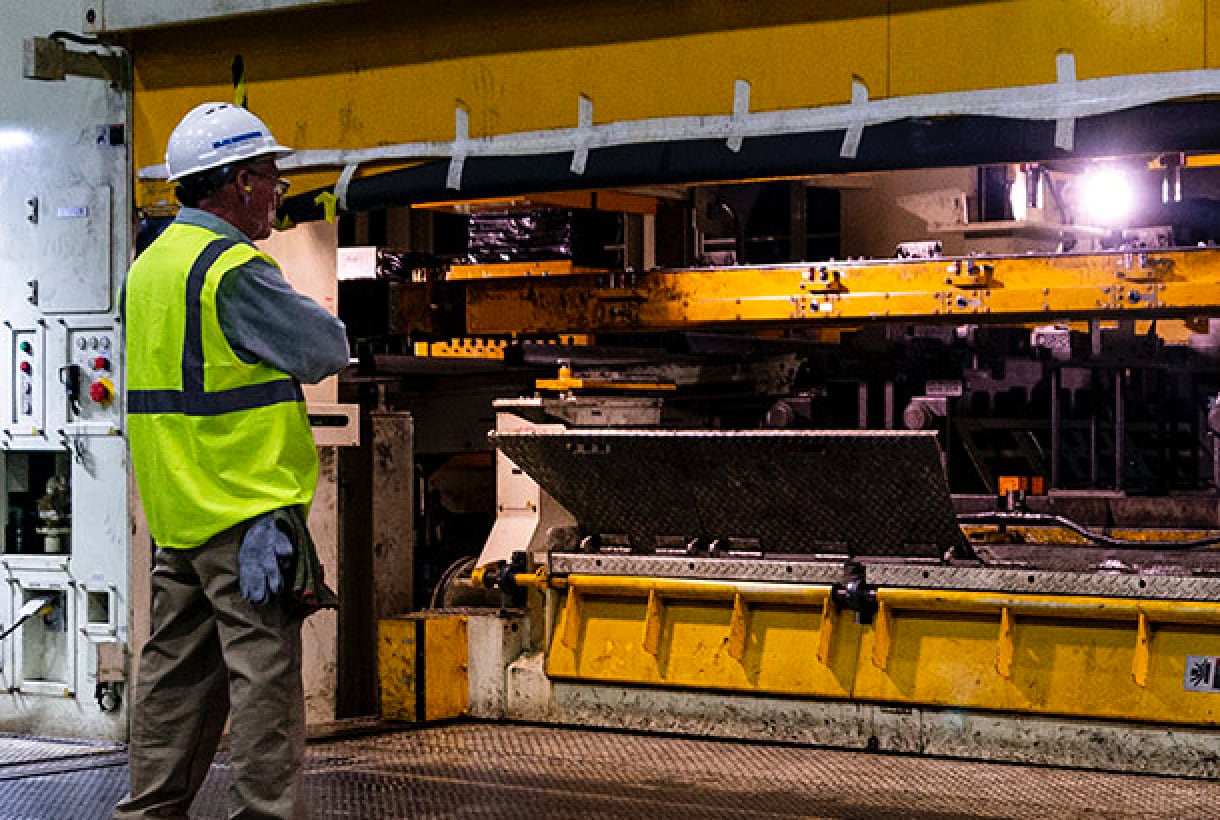 When you think of metal stamping and fabrication, you might not immediately think about the industry's use of cutting-edge technology with precision metal design. But the fact of the matter is, the smart application of manufacturing technology is a key trait among manufacturers that succeed.
At Plex, one of our favorite things to see is the way our customers embrace technology, including ERP systems, that can bring massive benefits to end users and help them realize goals that once seemed unattainable. With real-time access to data and keen insight into what is happening on the shop floor, a connected manufacturing approach can be a boon for operations.
As we prepare to attend FABTECH Nov. 11-14 in Chicago and meet with the best that metal manufacturing has to offer, we want to take the opportunity to highlight some of the manufacturers we work with that are making huge strides to grow their businesses and advance the industry.
Here are six companies that have undergone digital transformations and are reaping the benefits of a connected manufacturing experience, and we invite you to stop by booth D46246 to hear more about their journeys. 
Gill Industries
Gill Industries was using QuickBooks and spreadsheets to manage business and production processes across eight global sites, which meant information was often out of date. This, coupled with new leadership that wanted performance metrics across the company from eight facilities, meant they needed a way to standardize processes across all facilities. Using Plex as the system of record, the company worked to centralize operational data and allow IT staff to focus on value-added business activities. Conducting quality checks and records production in real time, enabled Gill to maintain high quality standards. These efforts helped them earn a 2019 Plex Impact Award.
G&W Industries
This metal manufacturing company was using an ERP system that was not user-friendly. It was so out-of-date, they had to resort to a manual, paper-based process to overcome the limits of the system. This led to inaccurate inventory reports and a manual system that exhausted valuable resources. But cloud technology allowed them to gain real-time access to data and ultimately deliver for its customers. As a result, their on-time delivery increased from around 85 percent to as high as 98 percent. They also went from having 3,500 sheets of metal on an Excel spreadsheet to only two weeks in raw materials.
Hatch Stamping
When Hatch Stamping began to experience tremendous growth, they thought it a good time to evaluate their existing technology solutions. They confirmed their ERP system was not robust enough to handle the demands and goals of a growing company. After evaluating other solutions, they landed on Plex to integrate all of their data into one easy-to-use system. Today, employees can input and retrieve real-time data to make informed decisions at a moment's notice. This data accuracy helps the company manage resources by eliminating waste and reducing errors. Hatch also can manage accounts and inventories for each of its plants, something they were not able to do previously. This gives leadership maximum transparency.
HK Metalcraft
As a manufacturer of high-quality precision metal stampings and formed products, HK Metalcraft prides itself on being able to accommodate the complex wishes of its customers. But as customer demands became more complicated, they realized their legacy ERP system wasn't up to the task of handling these requests. After doing research into various solutions, president Joshua Hopp made the decision to bring the company into the cloud. The company has since shifted the way they use their data, applying it to areas such as profit or loss, or how to reduce downtime on the shop floor. Instead of just maintaining the existing ERP system, the IT staff can now leverage it to run the business while they focus on collecting useful information for continuous improvement.
Wisco Industries
Wisco Industries had gotten used to their ERP system, accepting lost production time as the cost of doing business. But when customers began to request capabilities like integrated quality, it became necessary to upgrade their ERP. They came across Plex in an issue of Fabricator Magazine and never looked back. Wisco now has a comprehensive ERP system with built-in quality and EDI that makes communication and compliance an operational strategy. They were also able to reduce overall inventory by 20 percent and raw material inventory by 15 percent.
Toyotetsu
Automotive supplier Toyotetsu knew that to instill growth within the company, they needed to build a technology foundation that would allow them to become a truly connected manufacturer and realize their vision of becoming a leader in smart manufacturing. With the Plex Manufacturing Cloud at their disposal, Toyotetsu has been able to integrate its PLCs (programmable logic controls) in over 250 work centers, with the goal of reaching 100% PLC integration, to glean better insight into every aspect of their manufacturing that gives them the tools necessary to meet long-term business goals.
Download this free white paper to learn how manufacturers like these leverage technology to remain agile and quickly respond to fluctuating demand, short product cycles and constant change.