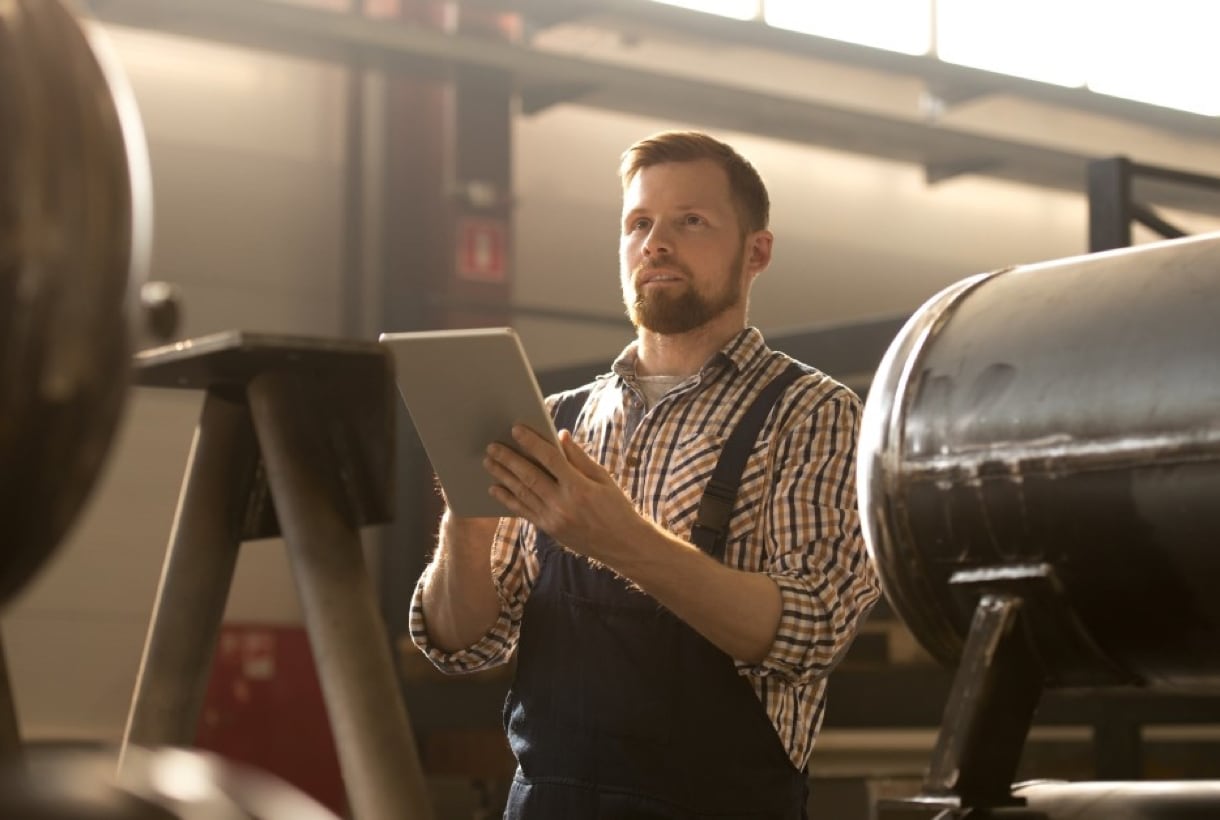 In the last week, global manufacturing production activity has increased by 30%, largely led by the automotive industry, with spikes of activity emerging in Europe. This is the fifth consecutive week of growth according to our most recent data, representing 150% growth over those 5 weeks.
Global manufacturing data set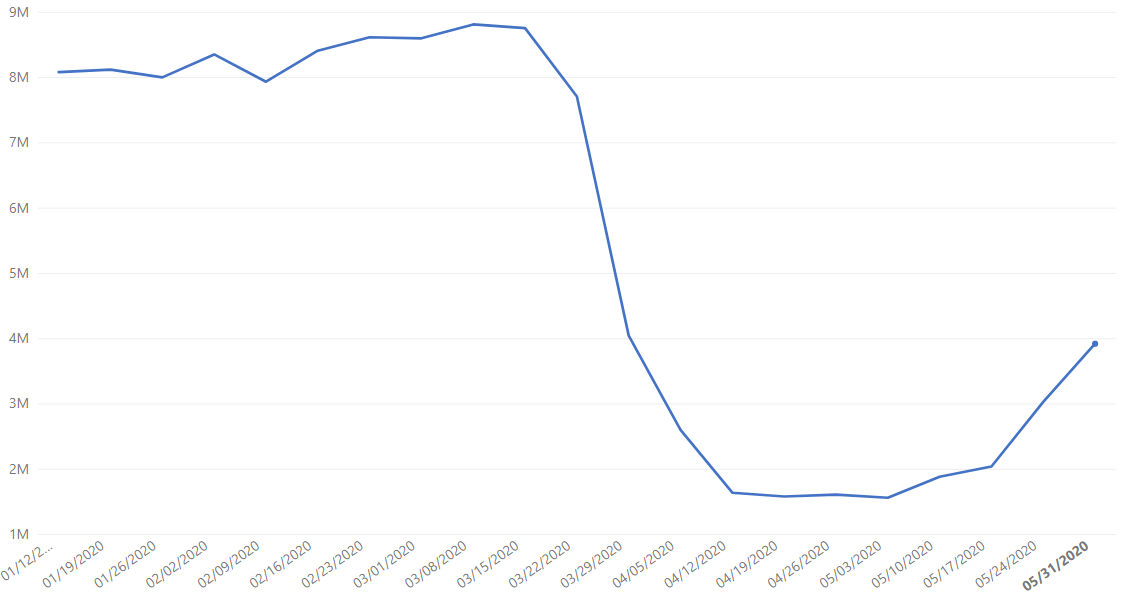 While this is a great sign, for context, production activity is currently ~45% of what it was during the peak of 2020 production in mid-March.
European data set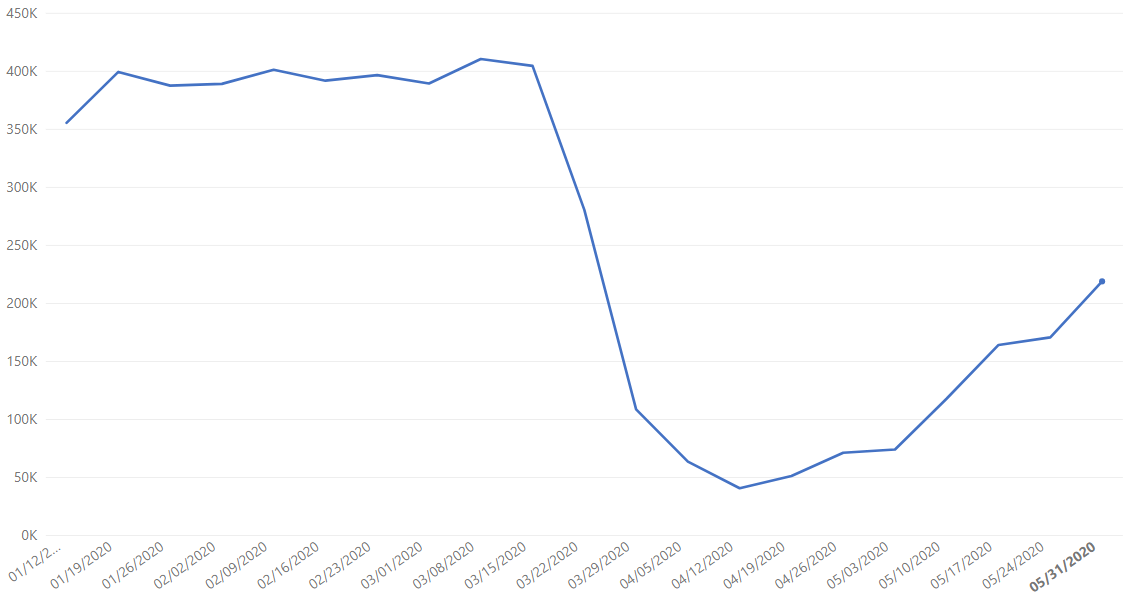 Czech Republic data set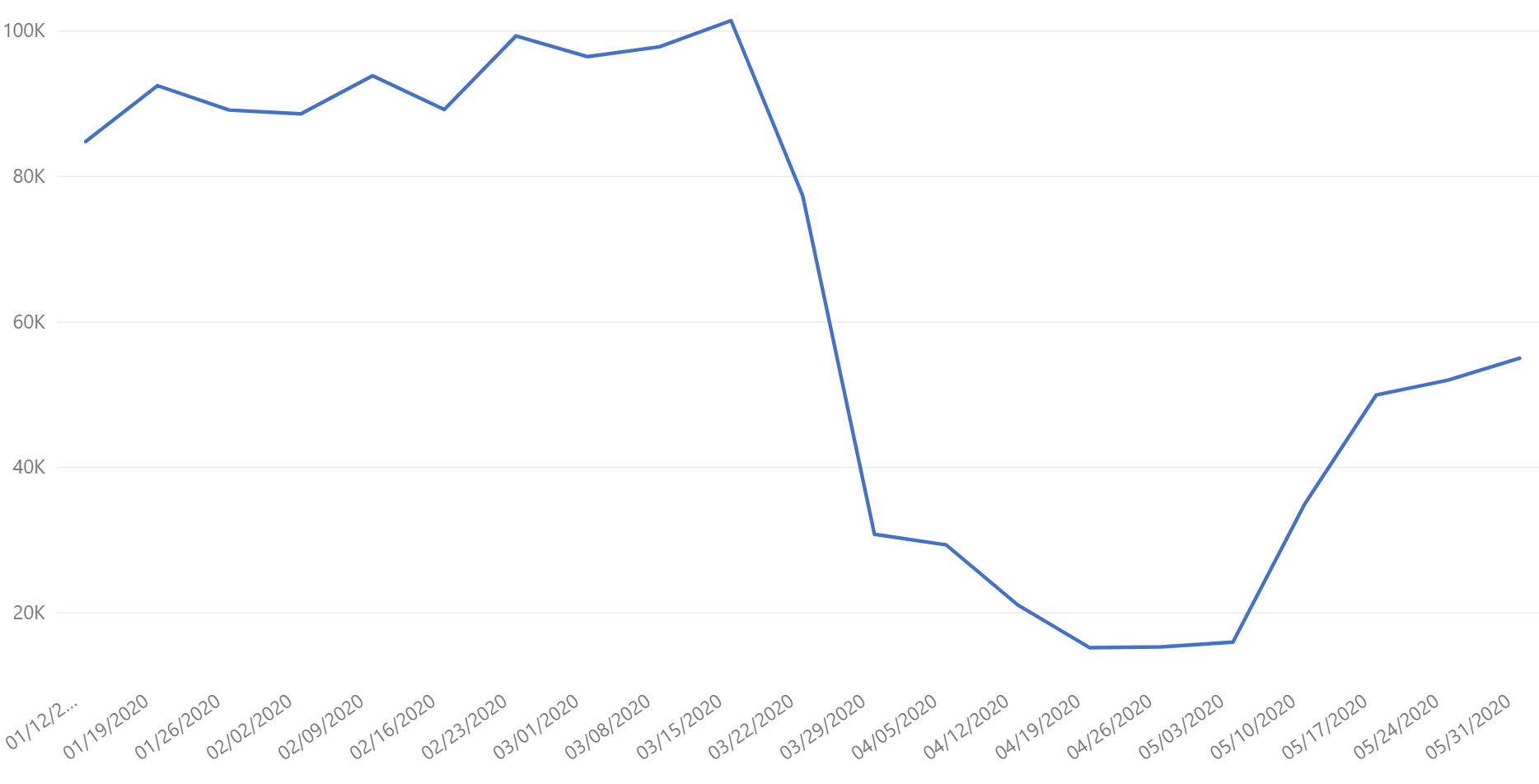 European production activity continues to increase overall, despite the country-specific week-over-week volatility seen in France, Germany, Italy, and Spain in the past. One country that has emerged as a center of activity in the last few weeks is the Czech Republic. With local factories primarily serving the automotive industry, overall production activity is now higher than any other European country we're tracking, even exceeding Germany. This signals that the strength of recovery within some industries – namely automotive – could vary from broader region- or continent-specific trends. As governments move through phased reopenings, it will be interesting to see how corporate safety and health policies could further define how companies recover in the long-term, as mentioned last week.
Global automotive data set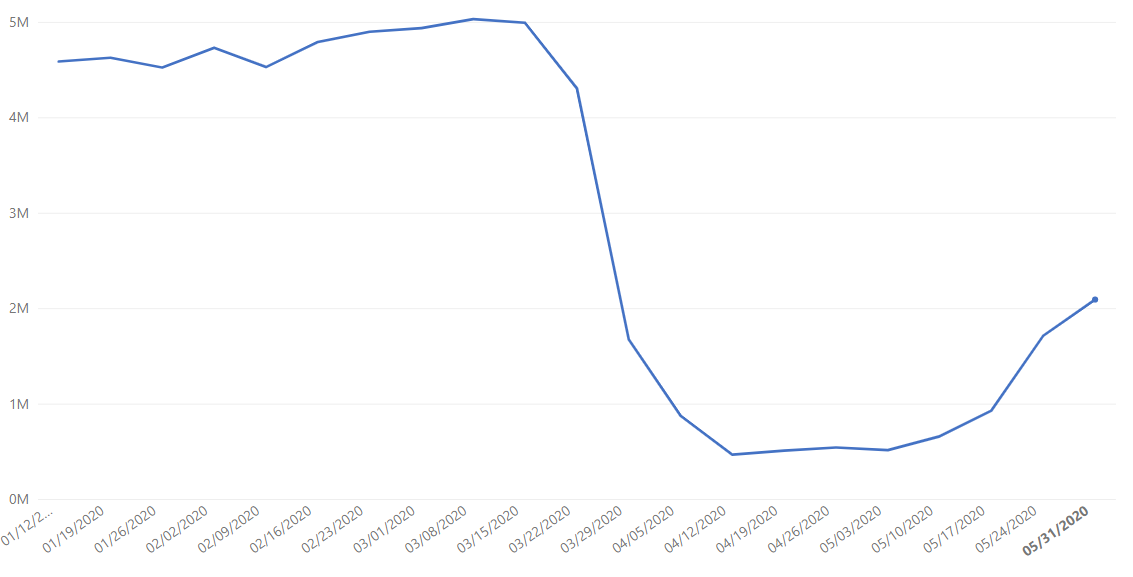 Global automotive manufacturing activity continues to pick up. Since the week of April 27th, activity has grown more than 300%. In the last week, the automotive industry has grown 22% week-over-week – and activity is likely to continue to increase, at least in the short term. Automakers reported this week stronger-than-expected sales, and as a result, automakers including GM and Ford are reportedly planning to keep up with the demand by either skipping the typical summer shutdown, or moving planned shutdowns to later in the year.
While it's unclear whether the momentum will be sustained, the long-term impact of public health institutions recommending continued social distancing could positively influence future vehicle sales. The CDC is now suggesting that employers incentivize private vehicle use over public transportation or ride-sharing measures, and a recent media story suggesting that more New Yorkers – the only city where the majority of households do not own vehicles, according to Governing.com – are considering buying personal vehicles in response to city-wide efforts to control the spread of COVID-19, new transportation habits could make for a stronger automotive industry.  
Future Outlook
While we are continuing to keep an eye out for a second wave of COVID-19 emerging, efforts made by companies to prioritize manufacturing worker health and safety, combined with stronger-than-anticipated vehicle buying trends, have us remaining optimistic that the industry will be far more prepared to weather any uncertainty in the months ahead.
Details on the Data Source & How to Interpret Graphs
Plex Systems solutions are cloud-based, giving us access to 20 years of anonymized, compiled operational data from the approximately 700 manufacturers we serve. This group collectively runs 1,200 active production facilities in 29 countries, representing the aerospace, automotive, fabricated metals, food and beverage, industrial machinery, and plastics and rubber industries. For scale, in the fourth quarter of 2019 alone, this group together processed over 1.4 million shipments. Daily, they record upwards of 8 billion transactions (such as barcode scans, moved inventory, shipments, etc.).
Note this data reflects production transactions from January 1, 2020 to May 24, 2020. There is a margin of error of +/- 2%.