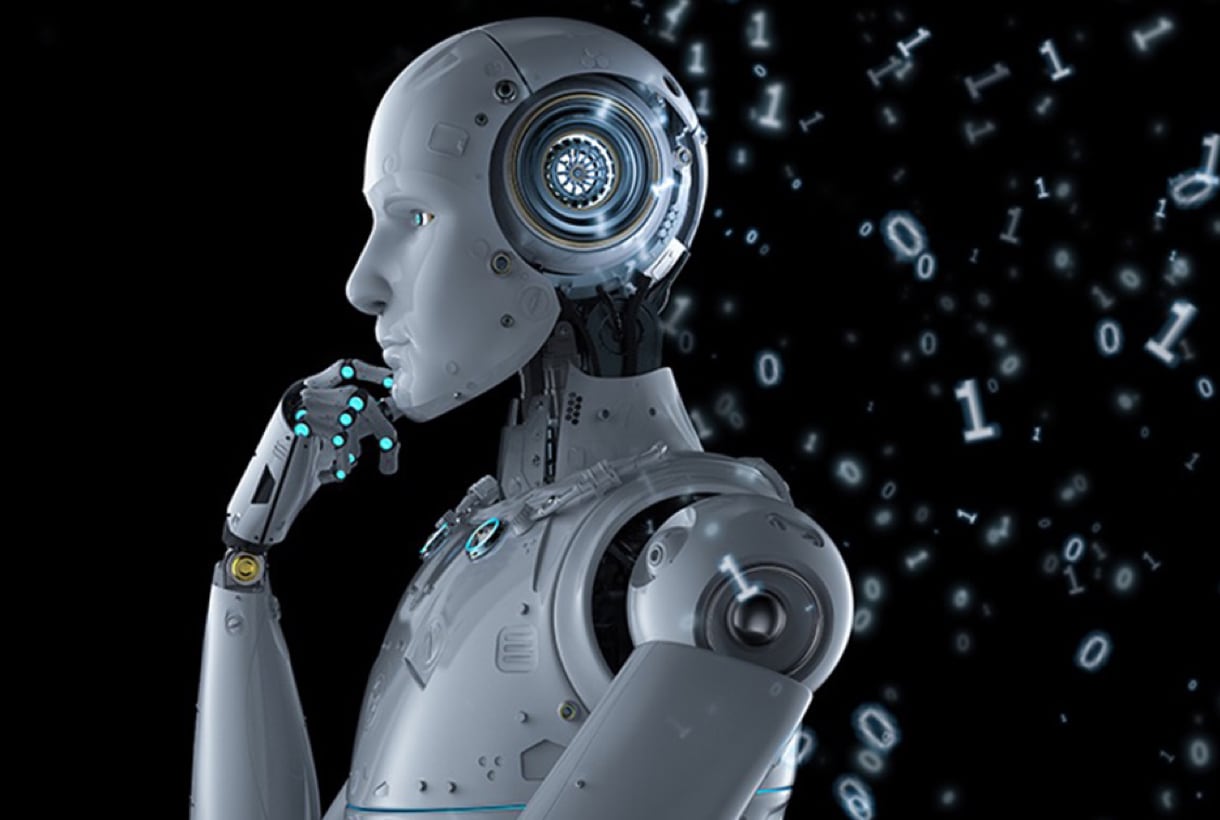 Once again, PowerPlex 2020 came to you live (virtually!). More than 2,000 attendees logged in from couches, garages, and bedrooms (and anywhere else they could find some peace and quiet) to learn about and stay up-to-speed on the manufacturing industry, the latest technology innovations, and Plex's Smart Manufacturing Platform.
Here are some of the standout messages and takeaways from today's sessions.
Manufacturers Respond to Turbulence with Agility   
Many Plex customers have quickly pivoted their business operations to address the COVID-19 pandemic. For example, manufacturer Creative Foam, traditionally serving primarily automotive customers, is putting its expertise and agility to work to produce personal protection equipment and anti-microbial surfaces for the healthcare industry. Creative Foam shared that because of Plex, were confident that their business operations will continue to run smoothly – which allowed them to apply their time and resources to solving healthcare-related challenges in the community.
For more information on how other Plex customers are supporting COVID-19 recovery efforts, click here. 
Supply Chain, MES + IIoT: Plex's Product and Platform Advancements
Plex's Chief Product Officer Richard Murray shared developments on the Plex Smart Manufacturing Platform. Improving planning and accuracy continued to be a focal point as we announced the Plex Market Forecast Manager, which automates access to reports from IHS Markit, a world leader in critical information, analytics, and solutions for the major industries and markets that drive economies worldwide.
The new solution, which is designed to help manufacturers improve supply chain planning and forecasting accuracy, enables manufacturers to integrate internal and external data points alongside demand plans to drive more accurate inventory decisions, gain market share, and evaluate and scale the supply chain.
Also discussed was Plex's commitment to EDI 2.0 and Smart EDI to help meet our customers' connectivity needs with greater accuracy and speed, and in a scalable and flexible way.  
Plex's Manufacturing Execution Suite (MES) and our Industrial IoT (IIoT) solution also had their moments in the sun. Plex's VP of Product Strategy Ben Stewart provided updates on our MES solution since last it was released last fall, and also introduced Plex's MES For Dummies guide. MES For Dummies illustrates how manufacturers can control factory operations and improve production visibility with an MES solution.
In addition, Anurag Garg, Plex's VP of Analytics & IoT, showcased how our IIoT solution has advanced since debuting last year, including updates on real benefits and ROI that Plex customers are realizing through the offering.
Newly Announced Automation Capabilities Empower Manufacturing Workforce
During his innovation keynote, Plex's Chief Technology Officer Jerry Foster announced Robotic Process Automation (RPA) is now available to Plex customers through a partnership with business technology solution provider Thirdware.
RPA allows companies to rapidly implement software bogs on Plex to manage day-to-day operations. During the keynote, Jerry showcased how Plex customer Stant Corporation, a tier-1 automotive supplier, implemented an RPA to manage its invoice delivery. Prior to using RPA, matching invoices was labor-intensive and prone to error. But a bot on the Plex Smart Manufacturing Platform has reduced invoice backlog from three weeks to four days, with 100 percent data entry accuracy.
Now, 80 percent of invoices can move to processing without intervention. Given the success of the initial application, Stant now uses multiple bots for accounts payable, accounts receivable, customer service, and supply chain processes.
This is important, stated Foster, because it applies automation in a meaningful way to allow business decision makers the opportunity to focus on high-value activity for the organization.
The partnership also represents another example of Plex's commitment to empowering our customers and partners to configure the Plex Smart Manufacturing Platform to meet their unique needs.
A Community Weathers the Storm – Together
As we've heard time and time again over the course of the past three days, COVID-19 has compelled us to examine the ways in which we do business. In manufacturing, the effects of the coronavirus will force us to re-think the supply chain, perhaps provide mechanisms for factories to operate with a reduced human workforce, and explore ways to work remotely or virtually, even as it pertains to the factory floor.
What we do know for now is that the world will look different in the months ahead. Resoundingly, manufacturers shared at PowerPlex that they are taking this time to analyze their technology and infrastructure to ensure they can meet the demands of today while positioning themselves for success in the future.
Our customers continue to make bold decisions, and it is our desire to be with them every step of the way to help them come out the other end even stronger.
On behalf of all of us at Plex, thank you for attending PowerPlex 2020.
All PowerPlex sessions will be available on-demand in late May at PowerPlex.com.