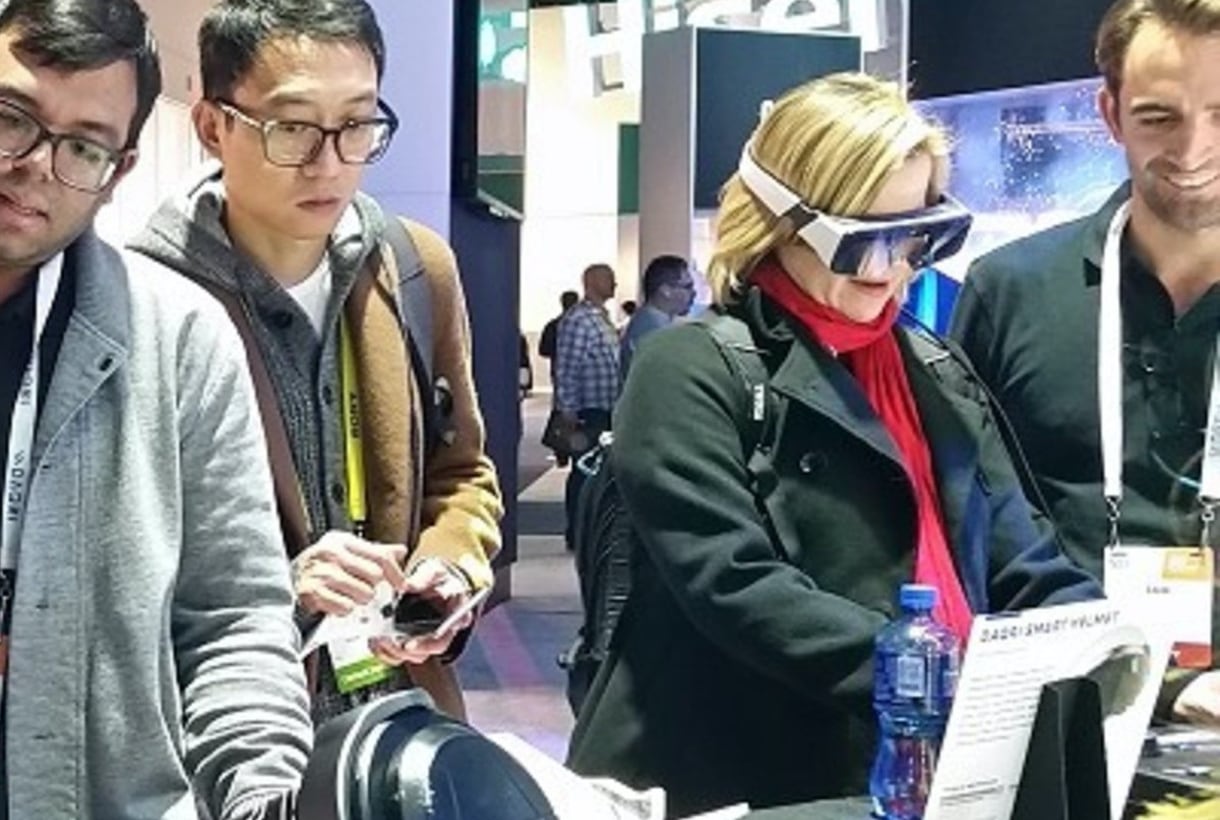 Wearables and augmented reality aren't so futuristic anymore because more manufacturers are seeing the opportunity to use these technologies to impact shop floor productivity, product quality, and top-line growth. That's why Barrie Vince, Plex software architect and one of the original developers of the Plex Manufacturing Cloud, visited the Consumer Electronics Show (CES).
CES, held annually in Las Vegas, offers access to many new technologies from the industrial internet of things (IIoT) and innovations spread over 2.6 million square feet of display area.
While not all technology shows require as much walking (Barrie wished he had one of the many fitness tracking bands that were on display to track miles logged), CES offers the ideal opportunity to investigate and explore crossover technology in the consumer electronics space, given that there are over 3,800 exhibiting companies. The show contains technology for gaming, smart energy, 3D printing, fitness, robotics, kids, health, smart home, cars, and more.
Here are a few things that caught his eye for future Plex innovation:
Daqri
For those of you that attended last year's PowerPlex, you might remember Plex CTO Jerry Foster modelling the Daqri AR Smart Helmet during the keynote. At CES, Daqri announced a new AR Smart Glass based on the helmet technology. The glasses will allow the same AR experience as the helmet but at a lower price point. They are ideal for data visualization and guided work instructions.
ODG
Another AR technology that he looked at was the R9 AR Glasses from Osterhout Design Group (ODG). This is their next generation smart glasses that won three CES 2017 Innovation Award categories. They boast a 50 degree field of view and 1080p.
Kopin
Shout out to a Plex customer! Kopin is a manufacturer of near-eye microdisplays used in over 30 million devices. They won four innovation awards at CES.
iBeacons
We've demonstrated how to use iBeacons to identify when a user comes within proximity of a location on the plant floor. New software now allows you to use the beacons to map the shop floor (think GPS satellite triangulation). This opens up many possibilities for innovation, like step-by-step navigation, tracking and analyzing the efficiency of movement for vehicles and people, and safety by warning when vehicles and people are in close proximity.
OnTracks
The OnTracks bracelet loops from your thumb around the wrist, to position a small vibration device. You wear one on each wrist and they connect to your smart device via Bluetooth. As you follow a mapped route running on your phone, when you come to an intersection you are notified which way to turn by the bracelet on that hand vibrating. This allows you to follow a mapped route to a destination without having to pull out your phone. Paired with iBeacon indoor mapping this could allow hands-free directions on the plant floor.
Wearables may be in your future as costs and utility improve, much like we're now seeing 3D printers take hold. And we're constantly working to find ways to integrate them in a scalable, workable way so you can keep making the things that impact our world.