How Innovation in Manufacturing Can Help You Leverage the Benefits of the Fourth Industrial Revolution
Big Data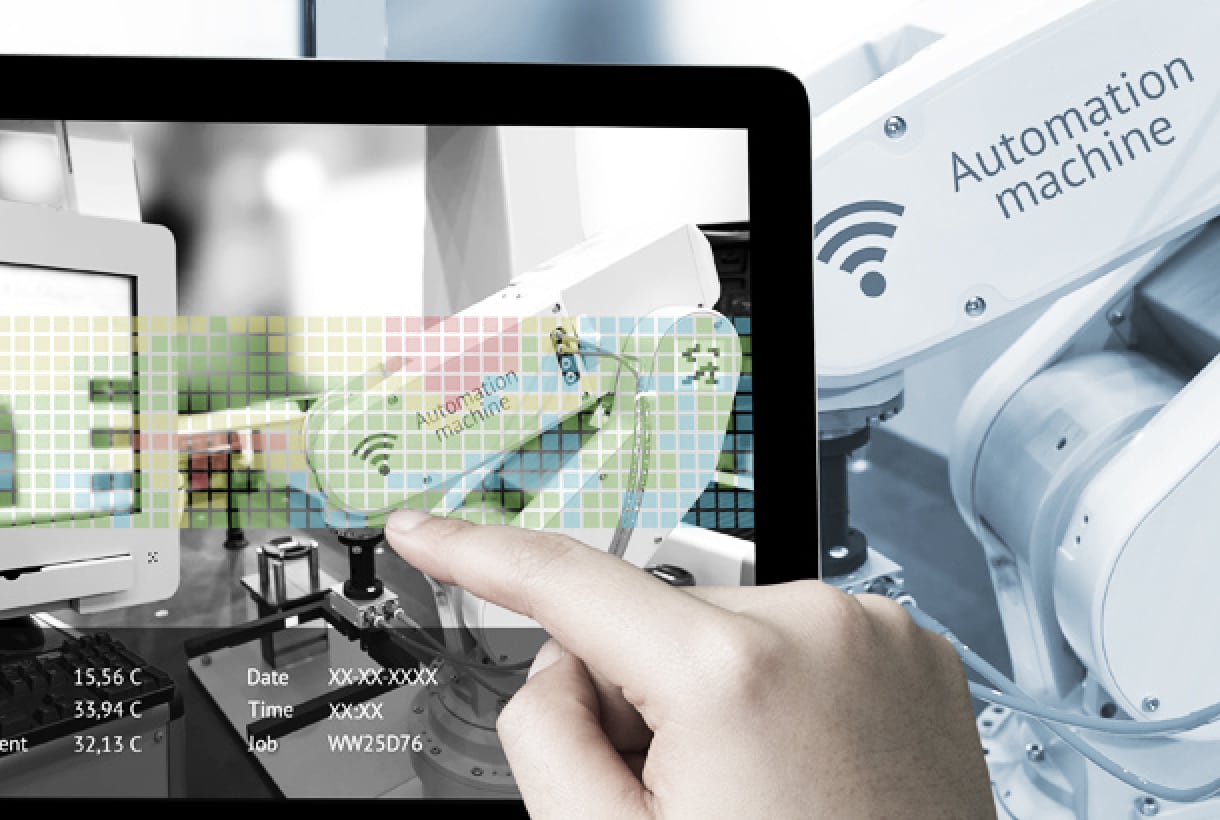 As a manufacturer, you need to do more. Not only to grow, but because your customers are demanding more of you—year after year. Even if you're focusing on continuous improvement, you may need to add in manufacturing innovation to differentiate because it is a certainty that your competitors are doing more.
Doing more with less is the watch-word of the day, which is why I'm going to talk in this blog post about how leading manufacturers are leveraging a connected manufacturing platform to leverage the opportunities being exposed with the Fourth Industrial Revolution, powered by the Industrial Internet of Things (IIoT). 
Where Your Enterprise Foundation is Today
More than likely, you have a business system, or ERP system in place to handle supply chain logistics, MRP, Finance, etc. You may have invested in shop floor automation and use a supervisory control and data acquisition (SCADA) solution to monitor and control your equipment. It's also typical to have solutions to help control the manufacturing process such as a manufacturing execution system (MES). 
All these "systems" suffer from the same issue. They create silos of information. Information that has value not only for its associated processes, but also intrinsic value to the business. Unfortunately, even if someone else knew that the data existed, there are challenges in extracting and communicating it to others. Historically, manufacturers have solved this challenge by developing integrations between them but integrations are difficult and expensive to do correctly and even harder to maintain when the systems they connect change. To get at the power locked in your data silos, you need a connected platform that brings the data into the light of day for additional business value. 
A connected manufacturing platform breaks down these silos to connect your shop floor, your top floor, and your customers and suppliers—and help the overall performance of your business. A connected manufacturing platform has the ability to handle the data generated by your business and to handle the connectivity to ancillary systems without creating silos of information. The IIoT represents thousands of individual productivity and innovation opportunities if you have a means to leverage them. You will need the ability to model your operational data to ingest the new IIoT data streams in a way to make it useful in the context of your business. For example, the most common IIoT use case is the use of sensors to monitor equipment for anomalies that might signal an impending failure. But simply knowing when a machine will fail is only part of the problem. What if you understood the customers it would affect, the orders it will displace, the parts required, and ultimately the bottom line cost to your organization. To do this efficiently, you need to model the data against your business information.
What are the Key Business Drivers?
Like I suggested earlier, you need to do more—that's the reality of manufacturing today. And in this era of IIoT it may seem like technology is the Holy Grail. Actually, you should be looking at your business strategy and how IIoT can help you drive that strategy. This is a little trickier. 
Value drivers like optimizing resources, increasing productivity, maximizing asset utilization, and labor are what you really want to look at. You probably want to minimize inventory on hand by reducing excess inventory, because that's a significant capital expense. Minimizing the cost of quality, meeting customer demand and time-to-market are also critical business drivers for any modern manufacturer.
It's also important to recognize the mindset that's leading the adoption of these technologies. Investments are expected to create efficiencies across plants and divisions with a long-term goal of developing a nimble manufacturing organization capable of making intelligent, data-driven actionable decisions. 
Connect Manufacturing Opportunities 
There are a lot of different workstreams in production, but the three key ones are managing inventory movement, actual production execution, and overall quality management. Keep in mind, this is a very simplified view of what actually happens on the shop floor but sales, finance, and planners develop an agreed upon schedule that will satisfy the volume and delivery dates expected by customers and send the operational directions to the floor. Engineering and production work with quality and a whole cadre of material handlers, operators, assemblers, and the like to produce product. The various associates record their work such as production throughput, inventory consumed, quality rejections, etc. and those eventually bubble up to the business. 
Without digital devices, this information is captured on paper and reported at the end of the shift, at the end of the day, or depending on the efficiency of the processes, perhaps the next day. Today's industrial automation is manifested in sensors and other equipment to capture this data and generally just report it back to the operations team so they can monitor what's going on in production. This is what we call "real-time" data. But when you can visualize the data in a something like a dashboard, you have a clearer idea of what is really happening. With a Connected Manufacturing Platform, this data is captured digitally and made available to the business so that leaders can more effectively manage the overall business. Many of our customers are developing use cases that deliver on the value of a connected manufacturing platform. 
The key to success with the IIoT is connecting data from one place and making it available for business value to other parts of the organization. The Plex Manufacturing Cloud delivers a native cloud architecture that inherently connects the shop floor and all of its data with the top floor and the business processes that can benefit from it. From shop floor sensors to mobile and wearable devices and across the plant for critical data like quality and maintenance, Plex makes collecting data from anywhere easy. The Plex Manufacturing Cloud also enables an end-to-end connection throughout your value chain for a truly connected extended enterprise. 
Learn more about how connected manufacturing can set your business up to do more with less. Download The Definitive Guide to Connected Manufacturing.